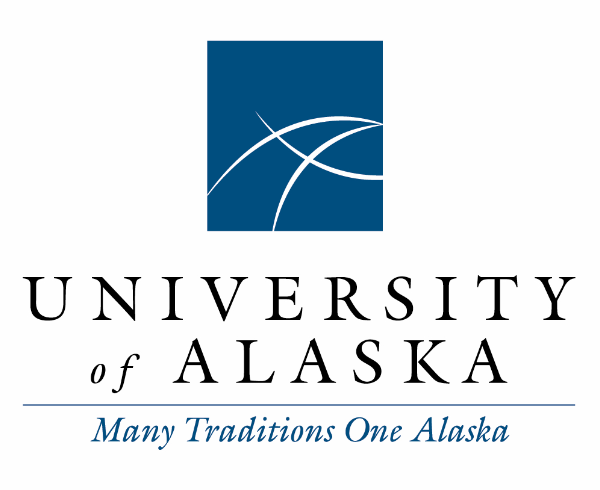 UA News for February 1, 2023
In today's news: a researcher from App State is using some of her NSF grant funding to create a permafrost hydrology model for use by the ANSEP program; Governor Dunleavy pronounced February Career and Technical Education month; studies into ground squirrel hibernation have implications for humans - from space travel to neurocritical care; the declining Cook Inlet beluga population was a major focus of the Alaska Marine Science Symposium held last week in Anchorage which included presentations by UA graduate students.
Email mmusick@alaska.edu to suggest people to add to this daily news summary.
App State's Dr. Sarah Evans receives CAREER award from National Science Foundation
Published Feb 1, 2023
Dr. Sarah Evans, a quantitative hydrogeologist and an assistant professor in App State's Department of Geological and Environmental Sciences (GES), has received a Faculty Early Career Development Program (CAREER) award from the National Science Foundation (NSF).
Evans' project will study groundwater flow in the Arctic, where warming four times the rate of the global average has resulted in extensive thaw of perennially frozen ground known as permafrost.
In addition to contributing to the scientific literature, the results will be used to create a permafrost hydrology educational module for rural Alaska Native middle school students as part of the University of Alaska's Alaska Native Science and Engineering Program (ANSEP).
This portion of the project will be led by Marta Toran, lecturer and K–12 outreach coordinator in the GES department, in collaboration with two local science educators — Katie Gray, an earth and environmental science teacher at Watauga High School, and Amy Peterson Atkins, an eighth grade science teacher at Hardin Park Elementary School. Both were approached to participate in the project based on their passion for elevating science education and bringing real-life science applications into their classroom.
Gray and Atkins will help develop educational activities about permafrost and climate change and will travel to Fairbanks, Alaska, with other members of the team to teach the unit at ANSEP.
Readership
12,092
Social Amplification
0
View full article analysis
Career and Technical Education Month
Published Feb 1, 2023
WHEREAS, the Alaska Departments of Education and Early Development and Labor and Workforce Development and the University of Alaska system are jointly implementing the statewide CTE plan to ensure a comprehensive, integrated career and technical education system for Alaska; and
WHEREAS, ensuring that Alaskan employers have access to a qualified workforce is a crucial step in ensuring productivity among the business and industry communities as well as continued economic growth and global competitiveness.
NOW THEREFORE, I, Mike Dunleavy, GOVERNOR OF THE STATE OF ALASKA, do hereby proclaim February 2023 as:
Career and Technical Education Month
in Alaska, and urge all citizens to become familiar with the services and benefits offered by the CTE programs in Alaska, and support and participate in these programs.
Readership
23,906
Social Amplification
0
View full article analysis
Studies on hibernating squirrels may help astronauts
Published Feb 1, 2023
Can studying sleeping Arctic ground squirrels help astronauts and further NASA's mission? Dr. Kelly Drew and her students studied hibernating squirrels and their ability to retain muscle and bone mass during extended hibernation and they think it could apply to astronauts.
Drew, a professor of chemistry and biochemistry at the University of Alaska, Fairbanks in Fairbanks, Alaska was awarded funds though through NASA Space Grant. Through the Alaska Space Grant Consortium, over 200 students and faculty have had the opportunity to further their research in areas such as - code and testing of autonomous systems, cameras to detect free electrons, and studying various characteristics of glaciers.
Lessons learned through the study of hibernating Arctic ground squirrels can help researchers understand how the human body functions in a weightless environment. These animals are unique as they hibernate for eight to nine months out of the year while slowing their metabolism so much that their body temperature can drop below freezing without suffering the usual side effects like freezing, muscle loss, or loss of bone density during the long winter months.
This research could be used to help future missions, from the extreme of medically induced hibernation for long term space missions, protecting astronauts from cabin fever, ionizing radiation, and much more. It could also prove effective in preventing muscle and bone loss in zero gravity.
The work done with the Alaska Space Grant consortium, although not the primary focus of Drew's research, has presented her with opportunities to explore ways of creating human applications from the work with the ground squirrels. She has dedicated a great deal of time and funding research into the work of hibernation in humans for neurocritical care applications, including medications that could aid in the process.
Readership
77,843
Social Amplification
0
View full article analysis
Combined threats are keep Cook Inlet beluga numbers perilously low, scientists say
Published Feb 1, 2023 by Yereth Rosen
The map is just one perspective of the Cook Inlet beluga population dilemma highlighted at the symposium. In other research findings, individual risk factors were examined.
Noise is considered a threat because it potentially interferes with the whales' ability to communicate with each other through their varied calls. Sonia Kumar, a graduate student at the University of Alaska Fairbanks, presented findings from her acoustic study that showed how belugas are largely absent from the mouth of the Kenai River when the site is buzzing with summer commercial and sport fishing and other activity, but that the whales use the area after that activity ceases and the waters are quieter.

Readership
24,822
Social Amplification
25
View full article analysis
You are receiving this newsletter because someone in your organization wants to share company and industry news with you. If you don't find this newsletter relevant, you can unsubscribe from our newsletters