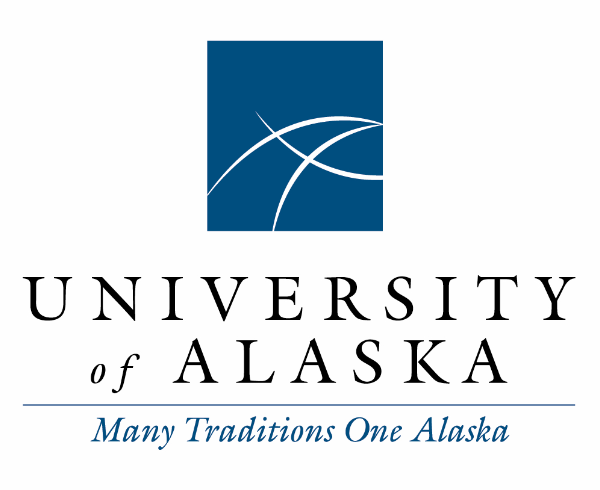 UA News for July 10, 2023
In today's news: Congratulations to Morgan Dulian on becoming the first executive director of development for UArctic; UAF researcher Vamsi Kukkapalli recently published a series of groundbreaking papers that explore optimization techniques for metal hydride reactors and roadway embankment stabilization; blogger Dermot Cole questions the terms of regents appointed when the Legislature was not in session; Gwen Holdmann's final article in a series on energy in Alaska focuses on coal; the Rural Alaska Honors Institute will celebrate its 41st annual graduation on Thursday; the News-Miner takes a deeper look at the work of ACUASI to develop drone capabilities for remote cargo delivery; UA President Pat Pitney shares optimistic news about the university system in an op-ed in the Anchorage Daily News; and a UAF ROTC student and member of the fire department is featured in an article about her lifesaving efforts as a junior ROTC Cadet.
VIRAL NEWS: the Geophysical Institute's aurora forecast was referenced ~1,900 times in media across the world this weekend and today!
Email mmusick@alaska.edu to suggest people to add to this daily news summary.
UArctic Launches International Philanthropy Program and US Based Foundation
Published Jul 10, 2023
UArctic announces its first executive director of development, Morgan Dulian, CFRE, of Fairbanks, Alaska, US.
Dulian brings 15 years of leadership experience in fundraising, a CFRE professional credential (Certified Fundraising Executive), a masters in nonprofit management from Regis University, and a bachelors in communication from the University of Colorado, Boulder. In 2022 she was recognized as a Top 40 Under 40 by the Alaska Journal of Commerce.
Most recently, Dulian served as the director of development for the University of Alaska Fairbanks (UAF), an UArctic member institution. During her tenure with UAF she led the team through an eight-year period of rapid growth and change which resulted in a nearly 100% increase in philanthropic investments. In addition to being an accomplished leader, Dulian is honored to work side-by-side with benefactors in structuring transformational philanthropic investments. She looks forward to serving in a similar capacity for UArctic.
Beyond launching the international philanthropy program and leading the giving team for UArctic, Dulian will also serve as the executive director for the UArctic Foundation United States (UAFUS), a US based 501(c)3 to support the projects and activities of UArctic.
Readership
9,960
Social Amplification
0
View full article analysis
Vamsi Kukkapalli Unveils Groundbreaking Research Exploring Energy Storage and Infrastructure Technologies
Published Jul 10, 2023 by EIN News
Vamsi Kukkapalli, a researcher at the University of Alaska Fairbanks, is proud to have recently published a series of groundbreaking papers that explore optimization techniques for metal hydride reactors and roadway embankment stabilization. These studies promise significant advancements in the domains of hydrogen energy storage and permafrost engineering.
A renowned researcher, Kukkapalli has long worked at the forefront of energy storage and infrastructure technology spaces. One of his earlier studies, "Optimization of Internal Cooling Fins for Metal Hydride Reactors," was published in Energies 2016, and he has since focused his research on improving the efficiency of metal hydride reactors through enhanced internal cooling fins – key to faster and more efficient hydrogen absorption.
In his latest work, published in Energies 2023, Kukkapalli provides a comprehensive review of thermal management techniques in metal hydrides for hydrogen storage applications. This review consolidates the advancements made in the field, encompassing various cooling methods, such as air, liquid, and phase change cooling. By analyzing the advantages and limitations of each technique, Kukkapalli offers valuable insights for researchers and engineers striving to optimize metal hydride reactor systems.
Beyond the realm of hydrogen energy storage, Kukkapalli's has also introduced innovative research extending to the stabilization of roadway embankments on permafrost, a pressing concern in Artic regions. In his work published in April 2019 in the IOP Conference Series on Material Science and Engineering, Kukkapalli introduced the use of thermosyphons with Y-shaped evaporators. By employing this innovative technique, he demonstrated how roadway embankments could be effectively heated and cooled, mitigating the adverse effects of thawing permafrost. This breakthrough offers a sustainable and cost-effective solution for maintaining stable infrastructure in cold regions.
Readership
20,199
Social Amplification
0
View full article analysis
Reporting From Alaska- Terms for 'interim regents' expire in January, not in 2031 and 2027
Published Jul 9, 2023
Taking its cue from the governor's office, the University of Alaska says that Tuckerman Babcock's term on the regents would last until 2031 and Seth Church's term would last until 2027 if they are confirmed by the Alaska Legislature.
Not exactly.
Their terms on the regents expire on the fifth day of the next legislative session.
While it is highly likely that Gov. Mike Dunleavy will appoint Babcock and Church to the regents again next January, that can't happen until their current terms expire.
To claim otherwise is to create a false impression about their status on the regents.
The governor's office and the university should correct the record about where things stand. If the Dunleavy administration believes the clear state law on appointing regents no longer applies, it should explain why.
In any event, both Babcock and Church may be temporary regents, as they will face opposition when a confirmation vote takes place. Church has had little to no involvement with higher education issues, while Babcock was one of the architects of the Dunleavy attack on the university that did lasting damage to the institution.
Both were "interim appointments" to the regents, meaning Dunleavy named them when the Legislature was not in session. To keep them in those seats he will have to appoint them again.
Readership
4,664
Social Amplification
0
View full article analysis
| | |
| --- | --- |
| Fairbanks Daily News-Miner | |
Does coal have a role in Alaska's energy future?
Published Jul 9, 2023 by Gwen Holdmann
This is the final article in a series on Alaska-focused energy topics contributed by Gwen Holdmann, Alaska Center for Energy and Power founder and UAF Associate Vice Chancellor for Research, Innovation & Industry Partnerships.
When the UAF coal plant was under development, there was very little pushback. Universities are thought of as bastions of liberal thought; yet, there were really no significant protests about the idea of building a new coal plant, at least that I was aware of. Why? Because after a lengthy analysis of other options, ranging from solar and wind to natural gas, biomass and geothermal, it was understood coal was, and still is, the only viable, local option that can provide heat to the campus. The power plant that we celebrated on that warm summer day in 2018 was not really a power plant at all — it was first and foremost a heat plant — a heat plant with electricity as a by-product. And because of that, it is also the most efficient power plant on the Railbelt.
Coal generation is typically less efficient than gas-fired turbines, especially combined cycle turbines such as the ones operated by Chugach Electric Association at their Southcentral Power Project. Those units approach 50% energy conversion efficiency (energy in/power out), and are frequently cited as the most efficient generation on the Railbelt. This would be true if you are only taking into account electric power generation. But if a facility can be used to both generate power and provide steam and hot water for heating — called cogeneration — much better efficiencies can be achieved.
Incidentally, this is also why small nuclear reactors are a very appealing option to so many. They represent an alternative technology capable of providing both heat and power in a way that is highly efficient, reliable, and hopefully price competitive.
Both the UAF coal plant and the Aurora plant in downtown Fairbanks are cogeneration facilities, operating at about 70% thermal efficiency. That means about 70% of the energy available in the coal when it arrives at the plant is turned into either electricity or heat. As a result, they are the most efficient power plants operating on the Railbelt. And this efficient use of coal has a big impact on emissions as well. While gas turbines emit approximately 50% less carbon dioxide than coal plants per megawatt-hour of power generated, when you take into account the better overall thermal efficiency of these coal plants, at least some of this innate advantage disappears.
Readership
69,779
Social Amplification
11
View full article analysis
Rural Alaska Honors Institute will celebrate graduates at ceremony
Published Jul 8, 2023
The Rural Alaska Honors Institute will hold its 41st annual graduation July 13 from 1-2:30 p.m. in Schaible Auditorium on the University of Alaska Fairbanks Troth Yeddha' Campus.
The ceremony will stream live on Facebook.
RAHI, a competitive program offered by the UAF College of Rural and Community Development, lets rural and Alaska Native students discover what it's like to attend college.
For six weeks this summer, students lived in dorms on the Troth Yeddha' Campus in Fairbanks while taking an average of nine college credits.
Readership
51,172
Social Amplification
0
View full article analysis
| | |
| --- | --- |
| Fairbanks Daily News-Miner | |
UAF drone program eyes goal of remote cargo delivery
Published Jul 8, 2023 by Courtesy Merlin
A fully autonomous plane completed more than 25 test flights over 60 hours to five rural Alaska communities in June from Fairbanks International Airport as part of an effort to one day deliver air cargo using unmanned drones or planes.
ACUASI has been conducting research and scientific-based drone flights for 20 years in order to develop "search-and-avoid" technology that would allow unmanned aircraft to operate safely in the National Air Space.
"Operating in Alaska is a real challenge. I like to say we're the final exam," Cathy Cahill, ACUASI's director, said in a statement. "If you can fly here you can fly anywhere as we deal with long distances, extreme climate variations, and limited communications coverage."
Cahill said she liked Merlin's approach to testing autonomous flight system, which was the reason she recommended it to the Federal Aviation Administration as one of the first systems to test.
"The fact that you are using real data to train the [artificial intelligence] and working with local partners are all things that means it has a far better chance of working than something where people haven't done all the operations ... or background work to understand the routes and air traffic control pathways," Cahill said.
Cahill told the News-Miner Friday that two people, a safety pilot and software engineer, were in the aircraft but the plane took off and landed on its own.
Readership
69,779
Social Amplification
0
View full article analysis
OPINION: From stability to growth: UA is empowering Alaska
Published Jul 8, 2023 by Pat Pitney
Alaskans should be proud of their public universities. After a period of challenges, the University of Alaska System has turned a corner. UA awarded more than 3,000 degrees this year, and our enrollment is poised to grow, as is our impact around the state. The fiscal year 2024 budget approved by the Legislature and signed by Gov. Dunleavy at the end of June represents the continuation of a solid fiscal foundation we need to keep educating Alaska's future workforce and supporting innovation.
UA is building on that stable foundation, and empowering Alaska for years to come.
Last year, we saw increases in both first-time freshman and UA Scholars attending the University of Alaska Anchorage, the University of Alaska Fairbanks, and the University of Alaska Southeast. I'm looking forward to welcoming an even larger class to UA this fall: early numbers show incoming freshmen and Scholars' enrollment on track for a large increase, and overall enrollment trending toward at least 2% growth.
Readership
739,989
Social Amplification
0
View full article analysis
Dunleavy names two to State Board of Education & Early Development
Published Jul 8, 2023 by Suzanne Downing
Gov. Mike Dunleavy has named two Alaskans to the nine-member State Board of Education and Early Development, subject to confirmation by the Alaska Legislature.
Barbara Tyndall of North Pole is a 1996 graduate of University of Alaska Fairbanks, and is a longtime teacher in the Interior, including North Pole Christian School. She has served on the board of a crisis pregnancy center and Fairbanks Youth Advocates. She also served on the Alaska Women's Commission and Alaska Juvenile Justice Advisory Committee.
Readership
49,245
Social Amplification
6
View full article analysis
| | |
| --- | --- |
| DVIDS-Defense Visual Information Distribution Service | |
Keep calm and carry on: JROTC Cadet uses training to save a life
Published Jul 7, 2023 by Sarah Windmueller
After graduating in May, Gates accepted a five-year Army ROTC scholarship to the University of Alaska Fairbanks. She's also been picked up as a fire fighter for the university's fire department.
She plans on becoming a fire fighter with the Anchorage Fire Department while serving in either the Army National Guard or Army Reserve.
"I feel like it just makes sense for me to go to college – especially if [the Army] is paying for it, it means so much more," Gates said.
"It opens up this entire new world for me and I can still do the military, I can still do firefighting, and I can go to college."
Readership
703,504
Social Amplification
0
View full article analysis
You are receiving this newsletter because someone in your organization wants to share company and industry news with you. If you don't find this newsletter relevant, you can unsubscribe from our newsletters