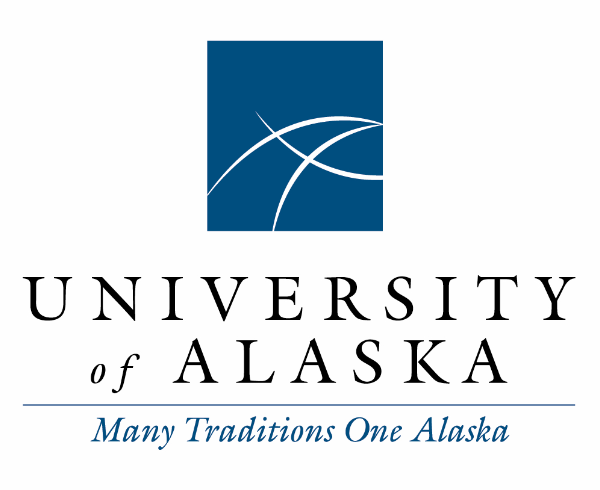 In today's news: UAF athletics appointed UAF alumna Marisa Sharrah associate athletic director for external relations; UAF anthropologists published a paper on the freshwater fishing habits of ancient Native Americans; the UAF volleyball team released its season schedule; UAA athletes continue to earn academic honors with 10 track and field athletes recognized for scholarship; a UAF energy historian weighs in on Alaska's energy future; and the Fairbanks evening news features UAF campus events including music in the garden Thursday evenings.
Email mmusick@alaska.edu to suggest people to add to this daily news summary.
| | |
| --- | --- |
| Fairbanks Daily News-Miner | |
Nanooks announce new associate athletic director
Published Jun 6, 2023 by Staff report
The University of Alaska Faribanks Department of Athletics have appointed UAF alumna Marisa Sharrah associate athletic director for external relations.
"The opportunity to join the Alaska Nanooks team means a great deal to me, not only as a proud alumna but as someone whose connections with the University have woven through the fabric of my life for over two decades," Sharrah said in the release. "I'm passionate about the growth and success of our region and recognize the significant role of the University in making the Interior a great place to live and work, and I know the athletics program plays a crucial part in deepening the bond between campus and community."
Spending the last two years as a development program manager for the Greater Fairbanks Community Hospital Foundation, Sharrah also served as the president and CEO of the Greater Fairbanks Chamber of Commerce from 2016 to 2021 and worked as the community relations manager for Flint Hills Resources of Alaska from 2008 to 2016.
Readership
67,097
Social Amplification
0
View full article analysis
Native populations survived the Younger Dryas by switching from big game to fishing
Published Jun 6, 2023 by Justin Jackson , Phys.org
Research led by the Department of Anthropology at the University of Alaska in Fairbanks has delved into the freshwater fishing practices of ancient Native Americans. In the paper, "Freshwater and anadromous fishing in Ice Age Beringia," published in Science Advances, the anthropologists detail zooarchaeological and biomolecular analyses of fish remains from several archaeological sites in eastern Beringia, a region of western Alaska.
The team sifted through all known sites older than 7,000 years for reports of fish. Ten sites were identified, all from the middle Tanana basin, where the Tanana River runs through before connecting to the larger Yukon River. Eight sites had materials available for study, with seven dating from the Younger Dryas ~11,650 to 12,900 years old.
A total of 1,110 fish specimens were identified, all of them Actinopterygii (ray-finned fishes). Of these, 627 (56%) could be identified to a taxonomic level. Identified fish included salmon (34%), burbot (58%), whitefish (7%), and northern pike (<1%).
All of these fish are still caught today in the Tanana and northern North America. The authors note an absence of grayling, char and longnose suckers, despite those fish currently inhabiting the river. Also interesting, all identified fish before 11,800 years ago are freshwater fish, which might hint at a connection to environmental climate change associated with the Younger Dryas event.
Readership
4,162,840
Social Amplification
0
View full article analysis
| | |
| --- | --- |
| Fairbanks Daily News-Miner | |
UAF volleyball schedule released
Published Jun 6, 2023 by Miles Jordan
The University of Alaska Fairbanks volleyball team will kick off their 2023 season with home matchups in the Alaska/Hawaii Challenge, hosting games against the University of Hawaii at Hilo and Chaminade on both Aug. 24 and Aug. 26.
The upcoming season's full schedule was released Monday, with ticket plans to be announced soon.
Coach Brian Scott spoke positively of his team's 2023 matchups following the schedule's release, saying strong opponents are spread across the entire season.
"Our schedule is full of great competition," Scott said. "We will be tested from the very first weekend to the last playing nationally and regionally ranked teams.
"Fans can expect to see a battle take place every time we walk on the Alaska Airlines court," he continued.
Readership
67,097
Social Amplification
0
View full article analysis
The Rewind: Chugiak softball snaps title drought and South baseball earns a three-peat
Published Jun 6, 2023 by Josh Reed
In college sports news, several University of Alaska Anchorage student-athletes were recognized for their athletic and academic achievements.
While the 2022-2023 seasons for all UAA athletics have come to a close, the honors for 10 track and field athletes kept rolling with the announcement of the College Sports Communicator's 2023 Academic All-District Men's and Women's Cross Country/Track & Field Teams. It recognizes athletic and academic excellence and to be eligible for the team, student-athletes have to at least be in their second season of competition at their respective institution, carry a GPA of 3.5 or higher, and be a significant contributor to their team.
The list of honorees for the men includes Jacob Belanger (Journalism & Public Communications, 3.68 GPA), Coleman Nash (Finance, 4.0 GPA), Felix Robertson (Accounting, 3.6 GPA), Ries Tveit (Mechanical Engineering, 3.56 GPA), Joshua Wagner (Dietetics, 3.58 GPA)
For the women, the list of honorees consists of Kaitlyn Backman (Biological Sciences, 3.91 GPA), Blanca de Arvizu Sarrias (Engineering, 3.93 GPA), Carlotta Duenninger (Economics, 3.78 GPA), Leonie Flad (Dietetics, 3.53 GPA), Joei Vidad (Nursing, 3.86 GPA).

Readership
860,011
Social Amplification
33
View full article analysis
Dunleavy says Alaska can boost fossil fuels and renewables. Clean energy advocates disagree.
Published Jun 5, 2023 by Kavitha George, Alaska Public Media - Anchorage
Phillip Wight, an energy historian at the University of Alaska, Fairbanks, said Alaska has pursued a similar approach for decades.
"Historically, Alaskans have not pursued renewable energy because of climate benefits. We have pursued renewable energy because it has reduced our reliance on diesel and other higher cost fossil fuels," Wight said. "We've done it for economic reasons, not climate reasons."
But Wight said today, as climate change accelerates, Alaska needs to consider more than just economic benefit.
Proponents of fossil fuel production point out that there's no clear alternative state revenue source that could replace oil production. But experts like Wight predict that as the world transitions away from fossil fuels, eventually Alaska will have to stop drilling. The International Energy Agency warned in 2021 that any new fossil fuel infrastructure would make it harder to meet global climate targets.

Readership
282,248
Social Amplification
0
View full article analysis
Fairbanks Evening News
Published Jun 5, 2023 by KTVF
The University of Alaska Fairbanks is offering a series of free activities for the public this summer.
From community lectures to education on health topics, the university has assembled numerous opportunities to keep interior residents and tourists busy for the season.
On thursday nights at 7, georgeson botanical garden on the west side of campus will host UAF's music in the garden series. The event features a variety of local bands, and sometimes attracts an audience of around a thousand people.
This year, it started running on may 25th and continues through august 10th. The concert's popularity has forced an expansion to include more performers.
Viewership
3,059
Social Amplification
0
View full article analysis
You are receiving this newsletter because someone in your organization wants to share company and industry news with you. If you don't find this newsletter relevant, you can unsubscribe from our newsletters