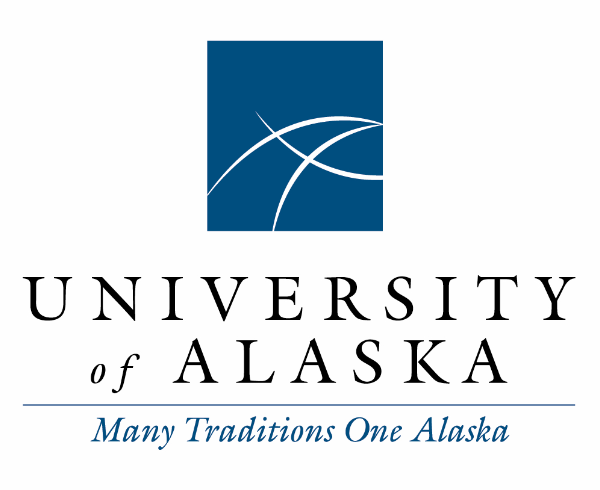 UA News for Dec. 19, 2022
In today's news: more than 800 students graduated from UAA on Sunday (local Alaska coverage was shared on multiple national networks); the UAF Cooperative Extension Service will offer certified food protection manager training in February; Nanooks capture the Governor's Cup after beating UAA in the first 4 games of the 6 game series; most UAF offices will be closed for the holidays; UAA hires longtime assistant coach Stacie Meisner to lead UAA volleyball program; Southeast Alaska tribal groups seek to stop logging at a historic site - a UAS professor confirmed evidence of cultural remains around Humpback Creek; the Arctic Report Card carries warnings on the global impact of climate change; a student in Ketchikan describes his experience learning to steer a 500-ton ship using a simulator at UAS; Interior Alaska could pave the way for community solar projects in the state; four featured stories from UAF presentations at AGU: how UAF drones assisted in monitoring after ex-typhoon Merbok, mapping coastal change in Alaska's Arctic, addressing the mental health needs of researchers in remote field operations, and mapping forests to better predict fire activity; a research paper looks at Alaska case studies showing how partnerships with local communities can improve scientific monitoring; a look at the Governor's budget for Southeast Alaska - includes funding for drones that should be redirected to the Interior; key takeaways from the Arctic Report Card highlight the significant impact of climate change on Indigenous populations; the Governor's budget does not include funding for fixed cost increases and urgent deferred maintenance projects; UA graduate students seek to unionize; the Alaska Policy Forum released a study on college affordability and accountability; wildfire researchers grapple with the affects of climate change on wildfire activity (radio interview with UAF scientist Uma Bhatt); three additional stories from AGU: how climate change affects boreal forests, building partnerships between scientists and Indigenous communities, and monitoring permafrost thawing using satellite mapping; a team from Alaska Sea Grant are leading a place-based study of climate change in Chevak in partnership with the local community; UA and ATIA launch a advertising campaign on TikTok; Mitch LaFey commits to the UAA hockey program; and whales can play an important role in carbon sequestration.
Email mmusick@alaska.edu to suggest people to add to this daily news summary.
| | |
| --- | --- |
| Fairbanks Daily News-Miner | |
Certified food protection manager training class set for February
Published Dec 18, 2022 by Gary Black/News-Miner
The University of Alaska Fairbanks Cooperative Extension Service will offer a certified food protection manager training on Feb. 21, 2023.
The food safety management training will be offered via Zoom from 8 a.m. to 5:30 p.m. A computer-based certification exam is included, with proctors in Fairbanks, Juneau, Palmer and Sitka. If requested, proctors may be available in additional communities.
Readership
72,937
Social Amplification
0
View full article analysis
| | |
| --- | --- |
| Fairbanks Daily News-Miner | |
With 4-0 series lead, Nanooks capture Governor's Cup
Published Dec 18, 2022 by Bob Eley
In dramatic fashion, the University of Alaska Fairbanks captured the 2022-23 Alaska Airlines Governor's Cup Saturday night in Anchorage.
Chase Dubois scored the game's only goal with less than five minutes remaining in regulation and goaltender Matt Radomsky registered his second consecutive shutout to give the Nanooks a 1-0 victory over the Alaska Anchorage Seawolves.
It was the Nanooks fourth straight win against the Seawolves in the battle for Alaska's college hockey supremacy. This year's six-game series will conclude on Jan. 27 and 28, but the Nanooks know they will keep the cup for the 12th straight time.
"It was a good game, but it didn't have a lot of flow to it because of all the penalties," Nanooks coach Erik Largen said during a postgame interview via phone. "Fortunately for us, our penalty kill was good again tonight and our goaltending was very good as well."
The Nanooks killed off all six Anchorage power plays Saturday night and were a perfect 12-for-12 on the penalty kill during the weekend sweep.
Readership
72,937
Social Amplification
0
View full article analysis
| | |
| --- | --- |
| Fairbanks Daily News-Miner | |
UAF offices closed for the winter break
Published Dec 17, 2022 by News-Miner file photo
Most offices at the University of Alaska Fairbanks will close for the winter break from Dec. 23, 2022, to Jan. 2, 2023. Some offices will also close or have reduced hours Dec. 19-22 and Jan. 3-6.
Some public venues will be open during parts of the break. The University of Alaska Museum of the North will be closed Dec. 24-25 and Dec. 31-Jan. 1 but will otherwise have normal winter hours. UAF's Student Recreation Center will close early at 4 p.m. on Dec. 24 and Dec. 31 and will be closed on Christmas and New Year's Day. UAF's police and fire departments will be staffed throughout the break.
Campus shuttles will not run during the closure. Shuttle service will be available on the Nenana and Yukon routes from 7:30 a.m. to 6 p.m. until Dec. 22 and from Jan. 3-6.
Students will begin returning to campus on Jan. 13, when residence halls reopen. The first day of classes for the spring semester will be Jan. 17.
Readership
72,937
Social Amplification
0
View full article analysis
| | |
| --- | --- |
| Fairbanks Daily News-Miner | |
Nanooks extend win streak, take 3-0 lead in Governor's Cup series
Published Dec 17, 2022 by Bob Eley
The University of Alaska Fairbanks hockey team is one win away from claiming the 2022-23 Alaska Airlines Governor's Cup.
The Nanooks captured their third straight victory against Alaska Anchorage on Friday night, claiming a 4-0 triumph in the third meeting of the season between Alaska's two independent college hockey teams.
The Nanooks can clinch the six-game Governor's Cup series when the two teams meet again at 6:07 tonight at the Chuck Homan Ice Rink on the UAA campus.
Readership
72,937
Social Amplification
7
View full article analysis
UAF hockey shuts out UAA to take commanding lead in Governor's Cup
Published Dec 17, 2022 by Chris Bieri
There were moments Friday where a key bounce could have turned the momentum in favor of the University of Alaska Anchorage hockey team in its matchup with University of Alaska Fairbanks.
But each time the Seawolves had an opening, UAF goalie Matt Radomsky was there to shut the door.
Radomsky made 20 saves in recording a shutout as UAF topped UAA 4-0 at Seawolf Sports Complex to take a commanding 3-0 lead in the Governor's Cup.
Readership
833,949
Social Amplification
17
View full article analysis
UAA hires longtime assistant Stacie Meisner as new head volleyball coach
Published Dec 17, 2022 by Anchorage Daily News
Longtime assistant and former UAA player Stacie Meisner has been named the new head coach of the University of Alaska Anchorage volleyball program, the university announced Friday.
Meisner replaces Chris Green, the most successful coach in program history who resigned last month. Meisner was both an assistant coach and player under Green.
"As an alum and former player, I am thrilled to be in this new role as head coach," said Meisner in a release from the school. "I am deeply committed to the success and well-being of our student-athletes and am excited to give back to the institution that has played such a crucial role in my development. I look forward to building on the strong foundation that Coach Green established, and leading the Seawolf volleyball program to new heights."
Readership
833,949
Social Amplification
124
View full article analysis
Southeast Alaska tribal groups seek logging stopped at historic site
Published Dec 17, 2022 by Angela Denning, CoastAlaska
Just this past August, the tribe passed a resolution calling the site sacred and culturally historic. Elders like Demmert and anthropologists say the tribe purchased the site from previous inhabitants hundreds of years ago. Tom Thornton with the University of Alaska Southeast visited the site in August and found "there is evidence of house remains and culturally modified trees and other landscape features."
So Demmert says she was taken aback when she learned that the local Native village corporation, Yak-tat Kwaan Inc., had begun clear-cutting the forests around Humpback Creek. She says the company never publicly announced that its subsidiary, Yak Timber, planned to log the area.
"We had to find out by seeing what was going on," Demmert said. "And then seeing some drone footage of it in addition to pictures that were being taken."
In a December 8th letter to Yak-tat Kwaan, the tribe called on the company to stop logging the area. The tribe wants time to investigate the site.
"We know we had a village there," Demmert said. "And we know there are historical sites there and we want Yak-Tat Kwaan to stop and let archaeologists get in there before everything's destroyed."
Readership
11,805
Social Amplification
0
View full article analysis
The Arctic Report Card is a reminder that what happens in the Arctic affects the rest of the world
Published Dec 16, 2022 by Matthew L. Druckenmiller
In the Arctic, the freedom to travel, hunt and make day-to-day decisions is profoundly tied to cold and frozen conditions for much of the year. These conditions are rapidly changing as the Arctic warms.
The Arctic is now seeing more rainfall when historically it would be snowing. Sea ice that once protected coastlines from erosion during fall storms is forming later. And thinner river and lake ice is making travel by snowmobile increasingly life-threatening.
Ship traffic in the Arctic is also increasing, bringing new risks to fragile ecosystems, and the Greenland ice sheet is continuing to send freshwater and ice into the ocean, raising global sea level
In the annual Arctic Report Card, released Dec. 13, 2022, we brought together 144 other Arctic scientists from 11 countries to examine the current state of the Arctic system.
We found that Arctic precipitation is on the rise across all seasons, and these seasons are shifting.
Much of this new precipitation is now falling as rain, sometimes during winter and traditionally frozen times of the year. This disrupts daily life for humans, wildlife and plants.
Roads become dangerously icy more often, and communities face greater risk of river flooding events. For Indigenous reindeer herding communities, winter rain can create an impenetrable ice layer that prevents their reindeer from accessing vegetation beneath the snow.
Arctic-wide, this shift toward wetter conditions can disrupt the lives of animals and plants that have evolved for dry and cold conditions, potentially altering Arctic peoples' local foods.
Readership
31,861
Social Amplification
0
View full article analysis
Living Alaska — Learning to Drive a 500-Ton Ship | by Stevenharrison | ILLUMINATION | Dec, 2022 | Medium
Published Dec 16, 2022 by Stevenharrison
Learning to steer a 500-ton ocean-going ship is not that simple. If you work on an ocean-going vessel, chances are you will get a chance to steer when there is nothing to hit. You have miles of open ocean around you and nothing on Radar. That is an excellent opportunity to learn.
Learning to navigate, communicate, and steer a ship is a long process. You need a few years of documented Sea Time, training, licensing, and credentials in the United States and International Waters.
I went to school at the University of Alaska Southeast. They operate a variety of classes and curriculum for Mariners. There are many other naval schools and don't forget the US Navy or Coast Guard. Both are hiring. If you want more information on learning to become a Mariner, please look for credentialed colleges and universities across the country. From Ketchikan., Alaska, with love and Simulators.
Readership
75,711,695
Social Amplification
1
View full article analysis
GVEA plan would enable members to invest in co-op's solar panels
Published Dec 16, 2022 by Tim Ellis, KUAC - Fairbanks
According to the National Renewable Energy Laboratory, community solar projects were located in 39 states and the District of Columbia as of December 2021. NREL said 22 states, including the District of Columbia, have policies that support community solar.
Those policies have helped utilities and nonprofit organizations establish and operate community solar projects, said Wight, who's also an assistant professor of history at the University of Alaska Fairbanks. He's now working with two Anchorage-based nonprofits, the Alaska Center and Alaska Public Interest Research Group, to draft legislation that would help promote community solar projects in the state. He said the measure will be introduced in the coming legislative session.
DeLong said he expects Golden Valley staff to complete a review of the MAC task force findings by the middle of next year. And he said if it's favorable and the board moves ahead on the program, GVEA will begin filing for tariffs with the Regulatory Commission of Alaska by the end of 2023.
Readership
262,508
Social Amplification
0
View full article analysis
| | |
| --- | --- |
| Fairbanks Daily News-Miner | |
From monitoring the ocean to managing emotion
Published Dec 16, 2022 by Mike DeLue, Molly Cain, Julie Stricker and Rod Boyce
What began as a partnership between scientists and the Native Village of Unalakleet rapidly became a critical component of the statewide disaster response when ex-typhoon Merbok hammered 900 miles of Alaska coastline with high winds and storm surge in September 2022.
That's the story behind the research presented this week at AGU by Jessica Garron, of the University of Alaska Fairbanks International Arctic Research Center, alongside co-authors from UAF, the Native Village of Unalakleet and the Association of Village Council Presidents.
The partnership initially trained drone pilots and got them licensed by the Federal Aviation Administration. The goal was to monitor erosion, environmental change, infrastructure and other points of interest to the community and to the U.S. Coast Guard, which funded an early phase of the work.
Once Merbok struck, those same drones took to the skies to provide rapid aerial imagery and up-to-date maps detailing damage to homes, roads and oil tanks. These maps also showed the riverine and coastal erosion that occurred during the storm.
........
Arctic coastlines are changing rapidly in the face of climate change, placing coastal communities and infrastructure at risk. In Alaska, assessing coastlines is challenging due to limited observational data. This information is critical for predicting future shoreline changes and mitigating risk.
To address this issue, Noelle Helder, an Alaska Sea Grant State Fellow with the Alaska Center for Energy and Power at the University of Alaska Fairbanks, is working to develop geospatial systems that streamline and automate mapping of Alaska's coastline.
The project uses Google Earth Engine, a cloud-based geospatial data repository and platform for analyzing satellite images, which is free for research use.
"With vast, accessible geospatial data repositories available at our fingertips, we are able to dramatically reduce the amount of time downloading and searching for data and can spend more time focusing on the innovation of useful automated mapping systems," explained Helder.
Initial results suggest the open-source approach efficiently detects shoreline positions from satellite imagery and enables quantification of shoreline changes in the Arctic.
.................
Boreal forest ecologist and clinical mental health counselor Jessie Young-Robertson understands the stress that can accompany field work in remote settings. When researchers end up at a field station or on a research vessel, it may not be possible to get space when experiencing the mental and emotional distress that comes with daily living and doing a difficult job.
"Science is hard, particularly in remote settings," said Young-Robertson, a University of Alaska Fairbanks researcher who is presenting a paper on the topic at the 2022 American Geophysical Union meeting.
"I think people struggle with managing distress in general," she said. "And I think sometimes we have a habit of not treating ourselves or each other very well when we're experiencing distress."
................
Wildfires are a natural part of the Alaska boreal ecosystem, but a recent increase in the number of fires with high acreage burned raises the risk for inhabitants.
Increasing temperature, reduced precipitation and dry and windy conditions are major causes of that increase.
Knowing the tree species of an area can help in fighting wildfires and in fire prevention decision-making. Accurate and repeated mapping of plant types, especially the shifting distribution of conifer and deciduous vegetation, is crucial for wildfire and land resource management.
Graduate student Anushree Badola of the University of Alaska Fairbanks Geophysical Institute has been devising an approach to map the highly flammable vegetation. She has collected numerous 10-by-10-meter and 30-by- 30-meter field plots to validate the product in the Bonanza Creek Experimental Forest near Fairbanks.
Readership
72,937
Social Amplification
0
View full article analysis
Harnessing the Power of Community Science to Address Data Gaps in Arctic Observing: Invasive Species in Alaska as Case Examples.
Published Dec 16, 2022
Native biodiversity of the Arctic provides sustainable resources that support rural and urban cultures, global ecological processes, and economies of the North (Johnson et al., 2007; Courtney et al., 2018). Currently, Arctic freshwater, terrestrial, and marine ecosystems remain largely uninvaded by alien species because of the cold climate, remoteness, and sparse human population (Lassuy and Lewis, 2013; Wasowicz et al., 2020). However a rapidly changing climate, increased disturbances, and more pathways of introduction are making Arctic habitats more accessible and suitable for invasive species (Luizza et al., 2016; Droghini et al., 2020; Wasowicz et al., 2020). Invasive species are defined with regard to a particular ecosystem, as a "non-native organism whose introduction causes or is likely to cause economic or environmental harm or harm to human, animal, or plant health" (DOI, 2021:i).
Preventing the introduction and spread and managing the impacts of invasive species across large landscapes and aquatic systems are significant challenges for natural resource managers in the Arctic. To make well-informed decisions, managers need timely and accurate data that are often not available because of the high financial costs and challenging logistics of fieldwork in the North. Resource management agencies and researchers often cannot achieve adequate spatial coverage with their crews, and remote sensing data cannot detect the presence of an invasive species until an invasion site is past the incipient stages and is costly to respond to (Williams et al., 2018). Local residents' on-the-ground observations are increasingly being used by researchers and land managers for data-driven decision making to improve conservation outcomes not only in the Arctic but across the globe (Barnard et al., 2017; Williams et al., 2018).
To combat invasive species throughout the circumpolar North, the Arctic Council developed the Arctic Invasive Alien Species Strategy and Action Plan (ARIAS Plan) (CAFF and PAME, 2017). The ARIAS Plan identifies three priority actions: 1) inspire urgent and effective action, 2) improve the knowledge base for well-informed decision making, and 3) undertake prevention and early detection and rapid response initiatives. The U.S. Arctic Invasive Species Working Group and the Alaska-based invasive species coordination network--the Alaska Invasive Species Partnership (AKISP)--treat all of Alaska as part of the Arctic as defined by geopolitical boundaries (AKISP, 2020).
Readership
909,026
Social Amplification
0
View full article analysis
Mixed feelings on local items in state budget
Published Dec 16, 2022 by Mark Sabbatini
Local and regional items in Gov. Mike Dunleavy's proposed state budget for next year are largely getting the same "starting point for discussions" reaction from affected officials affected as is occurring statewide, with some funding items getting criticism while at the same time giving kudos to the governor for an apparent willingness to negotiate.
There's adequate funds for existing Alaska Marine Highway System operations, about $13.4 million for the Lemon Creek Correctional Center and $775,900 for the governor's mansion. There's also some head-scratchers such as nearly $8 million for disability-related projects in Juneau that mostly isn't for the capital city, and $10 million for drones to study the Arctic that are "mistakenly" being sent to Southeast universities rather than Fairbanks and other northern campuses.
As always there's a long list of large and small allocations for Juneau and Southeast Alaska items, but the document presented Thursday by Dunleavy, a Republican, is filled with material that will go through technical as well as political shifts during the coming months. Which means not only will there be long discussions with lawmakers about some items where funding levels are controversial — such as essentially flat funding education – but the language will be tweaked so those drones end up in the Arctic.
"I'm glad he emphasized it's a starting point budget," state Sen. Jesse Kiehl, a Juneau Democrat, said Friday. "That's an indication of the version of Governor Dunleavy we're going to work with."
Readership
63,137
Social Amplification
0
View full article analysis
| | |
| --- | --- |
| The Nome Nugget - Alaska's Oldest Newspaper | |
Arctic Report Card: A warmer, wetter Arctic is 'upending' Indigenous ways of life
Published Dec 16, 2022
For those living in the Bering Sea region, the trends explained in the latest Arctic Report Card won't come as a surprise. There's more rain, higher temperatures and less sea ice. There are more seabird die-offs, more wildfires, more ship traffic and more powerful storms. And as all these changing physical conditions converge, they affect the overall wellbeing of Arctic communities.
Since 2006, the National Oceanic and Atmospheric Administration, NOAA for short, has released its yearly report, tracking changing conditions in the Arctic which is warming more than twice as fast as the global average. Last year was the Arctic's sixth warmest since 1900, according to the report, which also found that collectively, the last seven years were the warmest seven years on record.
The 2022 findings were presented on Tuesday, Dec. 13, in Chicago at the meeting of the American Geophysical Union, one of the biggest annual gatherings for Earth and space scientists.
"A key takeaway of our efforts today is that people experience the consequences of these extremes not as individual events but as multiple events," said Jackie Qataliña Schaeffer. Born and raised in Kotzebue, Schaeffer is director of climate initiatives for the Alaska Native Tribal Health Consortium, and she co-authored a chapter in the report on the human consequences of Arctic change.
"What we're going through on Indigenous lands—if it rains in the winter, it turns into ice, it disrupts the reindeer, caribou and moose from traveling to areas that we could hunt, it disrupts our berry season," Schaeffer said. "The Arctic is the cooler for our planet, and the impacts to the Arctic are so rapid and so unpredictable that the planet needs to pay attention."
The report at least put a national spotlight on the complex array of climate issues in Alaska, the only U.S. state with Arctic lands. NOAA Administrator Rick Spinrad told a press conference Tuesday that this past summer he visited communities in the state, including Nome.
"My biggest takeaway from that trip is that the wolf is in the house," Spinrad said, meaning that the impacts are already very present in Alaska.
Readership
780
Social Amplification
0
View full article analysis
Dunleavy offers $7.3 billion Alaska budget, opening negotiations with wary legislators
Published Dec 16, 2022 by RSS Feed
The draft budget unveiled Thursday includes no major cuts to ongoing services but does allow one-time funding increases to expire, shrinking some agencies. The University of Alaska, for example, would see its budget shrink by $17.3 million, or more than 5%, because of the end of one-off programs.
In a prepared statement, university President Pat Pitney noted that without increases, "it does not include priorities including cybersecurity, rising costs and urgent deferred maintenance."
She said the university will continue to advocate for those priorities during the upcoming legislative session.
Readership
22,750
Social Amplification
22
View full article analysis
University of Alaska graduate student employees seek to unionize
Published Dec 15, 2022 by Dan Bross, KUAC - Fairbanks
University of Alaska students who do academic research, teaching and support work are seeking to unionize. The Alaskan Graduate Workers Association would represent 425 academic student employees, about 80% of whom work at the University of Alaska Fairbanks.
UAF biology graduate student and research assistant Abigail Schiffmiller, one of the organizers, says the union would mostly represent graduate students who work as research, teaching and support assistants. She says compensation is a key driver of the effort.
"The cost of living in Fairbanks and Anchorage has increased a lot in recent years, but the pay increases through the university have been minimal and sporadic," Schiffmiller said.
She said a union could also address health care and working conditions.
"There's also concern about kind of grievance procedures and workload and transparency," Schiffmiller said. "But ultimately, baseline is that we want to have a seat at the table. We want to be involved in (the) decision making process for decisions that affect our lives."
Readership
210,495
Social Amplification
0
View full article analysis
Holding Alaska Public Higher Education Institutions Accountable: 2022
Published Dec 15, 2022 by Sarah Montalbano
This study uses data compiled by the Texas Public Policy Foundation (TPPF) to identify degree programs at Alaska's public universities that leave their students with excessive student loan debt relative to their early-career earnings by comparing both metrics. Many students and parents rely on Alaska's public universities to provide a gateway to promising careers at a reasonable cost, but some programs fail to deliver and saddle students with debt they're unlikely to be able to repay.
College-bound students and their parents should ask themselves whether they should go to a particular college for a particular credential and major in a particular subject based on their future ability to afford their student loan debt.
Colleges should use these data to better serve their students. At any given college, some programs prepare students for life after graduation better than others. Responsible colleges will seek opportunities to expand successful programs and phase out programs that fail to prepare students for success.
Policymakers should use these data to improve accountability. University-level accountability is too broad and leads to punishing successful programs at struggling colleges while failing to hold accountable low-performing programs at good colleges. Having program-level data allows policymakers to target guidelines at specific programs and reward only the successful programs. Second, student loan debt and post-graduation earnings are rarely a factor in current accountability structures nationwide, and having this information allows policymakers to incorporate real-world outcomes into accountability.
Readership
18,221
Social Amplification
0
View full article analysis
Alaska wildfire researchers grapple with changing climate's effects on predictability
Published Dec 15, 2022 by Casey Grove, Alaska Public Media - Anchorage
It might seem weird to talk about wildfires in December, but it's worth mentioning that, despite the significant amount of snow falling on Alaska now, it doesn't mean much for next summer's fire season.
Take last spring, for example. A winter's worth of snow melted off ahead of schedule in Southwest Alaska, leading to an earlier-than-usual start to wildfire season, in a part of the state that's not so fire-prone to begin with.
So what will happen with fires next summer?
Well, that's the work of Uma Bhatt, a professor of atmospheric sciences at the Geophysical Institute at the University of Alaska Fairbanks. In March, Bhatt and her team will try to predict how bad the upcoming fire season will be.
But for now, Bhatt says, they're trying to understand why they were so surprised by last season's early start.
Readership
263,541
Social Amplification
0
View full article analysis
| | |
| --- | --- |
| Fairbanks Daily News-Miner | |
As the climate changes, trees are spreading across the tundra
Published Dec 15, 2022 by MK MacNaughton/National Park Service
In Alaska's Arctic tundra, changes in permafrost, soil and plant growth due to climate change have been well documented. However, according to University of Alaska Fairbanks researcher Samuel Dempster, similar changes in the boreal forest are often overlooked.
Dempster's goal is to see how alder physiology in the boreal forest responds to changing environmental conditions. The goal is to better understand how expansion of small trees and shrubs will affect large-scale processes in the North.
Dempster studied a stand of alders near Fairbanks in a nonpermafrost area where the small trees are spreading.
...........
Margaret Rudolf is a Ph.D. candidate at the University of Alaska Fairbanks who works to improve partnerships between scientists, communities and decision-makers as they respond to climate change in Alaska. She uses a process known as coproduction of knowledge that integrates different knowledge systems and methods to understand the world around us.
This is important because there is a rising need for scientists, funding agencies and decision-makers to work with communities responding to extreme events. Wildfires, floods, coastal erosion and changes to sea ice are increasing in frequency and intensity, putting Alaska communities at risk. The demand for climate change information, and for the interpretation and application of this information, is escalating.
At the 2022 American Geophysical Union fall meeting, Rudolf will share her research examining how measures of success and worldviews are different between scientists and Indigenous communities. Deeper understanding of these differences will help build better partnerships to support adaptation needs of communities responding to environmental change.
.............
Permafrost in Alaska has been warming and thawing at an increasing rate. The state is actually sinking a little in places.
Soumitra Sakhalkar, a graduate research assistant at the University of Alaska Fairbanks Geophysical Institute, has been using the global navigation satellite system to precisely measure just how much the surface is subsiding in some places on Alaska's North Slope.
"This enables us to understand seasonal permafrost settlement," Sakhalkar said. "That helps us to understand the impacts that the rapidly changing climate has on the ecosystem."
Fieldwork based out of the university's Toolik Lake Field Station was done over two years to validate the satellite data.
Readership
81,556
Social Amplification
0
View full article analysis
An interdisciplinary approach to coastal resilience in Alaska
Published Dec 15, 2022 by Lisa Parker
A team from Alaska Sea Grant, the University of Alaska Fairbanks Geophysical Institute, the University of Alaska Anchorage Economics Department, and a filmmaker, is working with students and the community in Chevak, located in southwest Alaska's Yukon-Kuskokwim Delta region. The researchers are addressing issues of coastal change, food security and migration in this region.
Chevak has relocated three times over the past 100 years. They are currently based nine miles from the coast on a bluff overlooking the coastal plain. During Typhoon Merbok in September, storm surge advanced all the way inland to surround the community on three sides. The rising water scattered boats, nets, and other equipment important for the subsistence way of life across the tundra.
While in Chevak this fall, Chris Maio, a coastal geologist and Alaska Sea Grant-funded researcher who leads the project's coastal change research, worked with the Chevak Traditional Council to map the current coastline and compare it with older data to understand coastal change and the impact of the typhoon.
Along with Maio, Alaska Sea Grant education specialist Leigh Lubin led 150 school students through several days of science lessons related to coastal change.
Ryan Peterson is capturing the community's story and producing a full length documentary for the project. While in Chevak this fall, Ryan took the opportunity to teach students in the school about filmmaking.
Readership
5,503
Social Amplification
0
View full article analysis
New kids on the Tok
Published Dec 15, 2022 by Clarise Larson
Students and staff from the University of Alaska and travel industry officials recently joined forces to attract more potential students to employment and learning opportunities in Alaska by meeting them on their home turf — TikTok.
The UA ad campaign began releasing videos on the platform last month which highlighted Alaska-themed "Day in the Life" videos created by students, workers and alums who shared their experiences and opportunities in the Alaska travel industry they were able to land after studying at UA. Most recently, on Thursday the campaign also released a holiday-themed reindeer video that shared the UA student opportunities available at the Large Animal Research Station in UA Fairbanks and the campaign is planned to release another three videos on the app after the holidays.
Since the campaigns went live on the app just over two weeks ago, Graham said the videos have made more than 200,00 impressions on users and had nearly 2,000 clicks to learn more about the information.
In a recent interview with the Empire, University of Alaska President Pat Pitney said she hopes using the popular platform for the ad campaign helps the universities be able to reach more young people in Alaska who want to learn more about the " great environment to study in " and the range of tourism businesses that relate to programs offered at the universities.
"I think highlighting the uniqueness of southeast Alaska is paramount and using this platform is a great way to grow the location-based opportunities out there," Pitney said. "We want it to be a tool to attract people to Alaska and go to the place they want to be."
Kali Spencer, a senior at University of Alaska Southeast in Juneau, said she got involved with the ad campaign after hearing about it during a board of regents meeting, where she serves as a student regent. She said she already had experience working on social media for the university's ambassador program and said she felt getting involved with the campaign would be a fun way to share some of her favorite aspects of being a student at the Juneau-based campus.
Spender did admit that she was a bit surprised by the number of views her own "day in the life" video received — which clocked in at more than 100,000 and 2,130 clicks so far — noting since it dropped she's been stopped a few times on campus from students who recognize her from it.
Readership
63,137
Social Amplification
0
View full article analysis
| | |
| --- | --- |
| The Stratford Beacon Herald | |
Stratford's Mitch LaFay commits to University of Alaska-Anchorage men's hockey program
Published Dec 15, 2022
Moving to Alaska to play hockey was an opportunity too good for Stratford's Mitch LaFay to let pass.
"It seemed like a unique opportunity to live somewhere a little different and a place I'd never go if I hadn't accepted this offer," the 20-year-old said after committing to the University of Alaska-Anchorage. "It's something I thought I'd be interested in."
Playing NCAA Division 1 hockey has been LaFay's goal since he was a student at The Hill Academy, a prep school in Caledon. Since then, he's suited up for teams in Cobourg, New York and Massachusetts before finishing his junior career this season in Trenton.
"I can focus on what's in front of me instead of thinking about next year," he said. "Just being able to play (in Alaska) and find the best fit where I think I can go in and hopefully continue developing my game."
Readership
31,480
Social Amplification
0
View full article analysis
Whales can have an important but overlooked role in tackling the climate crisis, researchers say
Published Dec 15, 2022 by Rachel Ramirez
The world's largest whales are more than just astonishing creatures. Much like the ocean, soil and forests, whales can help save humanity from the accelerating climate crisis by sequestering and storing planet-heating carbon emissions, researchers say.
In a paper published Thursday in the journal Trends in Ecology & Evolution, climate researchers suggest that whales are important, but often overlooked, carbon sinks. The enormous size of these marine mammals, which can reach 150 tons, means they can store carbon much more effectively than smaller animals.
And because whales live longer than most animals, some for more than 100 years, the paper said they could be "one of the largest stable living carbon pools" in the ocean. Even when they die, whale carcasses descend to the deepest parts of the sea and settle on the seafloor, trapping the carbon they've stored in their stout, protein-rich bodies.
An indirect way whales can be critical carbon sinks is through their feces. Whale poop is rich in nutrients which can be taken up by phytoplankton — tiny organisms that suck up carbon dioxide as they grow. When they die, phytoplankton also sink at the bottom of the seafloor, taking tiny bits of carbon in their carcasses.
The process of carbon sequestration helps mitigate climate change, because it locks away carbon that otherwise would have warmed the planet somewhere else for hundreds, if not thousands, of years.
Readership
23,235,146
Social Amplification
0
View full article analysis
You are receiving this newsletter because someone in your organization wants to share company and industry news with you. If you don't find this newsletter relevant, you can unsubscribe from our newsletters