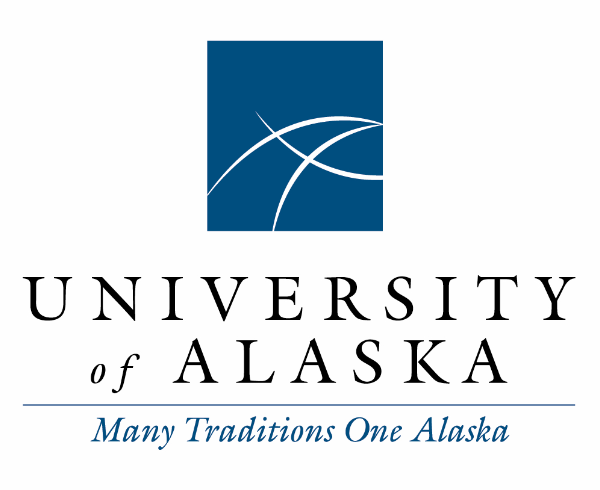 UA News for June 19, 2023
In today's news: UAA alum, guide and well known Discovery Channel star bush pilot Jim Tweto was killed in a plane crash on Friday; a new deep water port planned for Nome is possible in part because climate change is reducing the ice season as explained by climate specialist Rick Thoman; the UAF College of Business and Security Management will be honoring local entrepreneur Tom Bartels with its 45th Business Leader of the Year award; the UAF Arctic Research Open House provided experiences and an exciting look at Arctic research for everyone; gymnast Maribelle Albert has committed to UAA Gymnastics; in a continuing series on energy, UAF's Gwen Holdmann discusses potential for hydro power in Alaska; watch an interview with UAF scientists who were in Sitka studying Mt. Edgecumbe volcano; UAA professor Katherine Rawlins will participate in a South Dakota IceCube EPSCoR summer research program; a new UAF study reveals that ancient Americans turned to freshwater fishing 11-13,000 years ago, in part as a response to climate change; the Fairbanks Daily News-Miner editorial board praises the formation of an expert committee - which includes UAF fisheries researchers - to address salmon decline; and a UAF One Health alum was inspired by the program to develop a podcast series called "Ice and Fire" exploring climate change topics.
Email mmusick@alaska.edu to suggest people to add to this daily news summary.
'Flying Wild Alaska' star pilot Jim Tweto dies in plane crash at 68
Published Jun 18, 2023
Bush pilot Jim Tweto, known for his starring role in the Discovery Channel's "Flying Wild Alaska" series, was killed along with a hunting and fishing guide from Idaho when their small plane crashed shortly after takeoff, Alaska State Troopers said.
Born in Kansas and raised in Minnesota, Tweto came to Alaska to play hockey at the University of Alaska Anchorage, and settled in Unalakleet, where he met his wife Ferno. The couple and their three daughters were featured in the Discovery series, which aired in 2011-2012.
Readership
59,409,827
Social Amplification
0
View full article analysis
The first US deep water port for the Arctic to host military
Published Jun 18, 2023 by Mark Thiessen
Nome, founded after gold was discovered in 1898, has seen six of its 10 warmest winters on record just in this century. The Bering Strait shipping lanes have gotten only busier since 2009, going from 262 transits that year to 509 in 2022.
"We're going to be the first deep-draft Arctic port but probably not going to be the last," Nome Mayor John Handeland said.
The Bering Sea ice on average reaches Nome in late November or December, about two or three weeks later than it did 50 years ago, said Rick Thoman, a climate specialist at the International Arctic Research Center at the University of Alaska Fairbanks.
In 2019, mushers in the Iditarod, who normally drive their dog teams on the Bering Sea ice to the finish line in Nome, were forced onto the beach because of open water. The ice season will only get shorter, Thoman said.
Readership
1,862,021
Social Amplification
131
View full article analysis
| | |
| --- | --- |
| Fairbanks Daily News-Miner | |
Tom Bartels to receive 45th annual UAF Business Leader of the Year award
Published Jun 18, 2023 by Courtesy of Jeff Chaucer
The University of Alaska Fairbanks College of Business and Security Management will honor Tom Bartels, owner of North Pole Coffee Roasting Co., with its 45th Business Leader of the Year award on Nov. 18 at the Westmark Fairbanks Hotel.
Bartels has been active in the Fairbanks community for decades.
He managed different departments at Safeway for 10 years, then became the regional and general manager at Odom Corp. for 16 years. In 2006, he and his wife, Janet, purchased North Pole Coffee Roasting Co.
Bartels' nomination for the Business Leader of the Year award received numerous letters of support throughout the community. Recipients are chosen by a selection committee that includes students, faculty, College of Business and Security Management Advisory Council members and past award recipients.
Readership
69,779
Social Amplification
448
View full article analysis
| | |
| --- | --- |
| Fairbanks Daily News-Miner | |
Arctic Open House shares a world of interactive science
Published Jun 17, 2023 by Marina Santos
Arctic Research Open House at the University of Alaska Fairbanks Troth Yeddha' campus was a resounding success due in no small part to the planning committee. It took a big effort by the committee to pull it off, and their work is much appreciated.
Community members enjoyed several hours of an exciting and informative look at UAF's Arctic research. Those attending had a wide variety of activities to watch or participate in. The event included booths from more than two dozen UAF research units and facilities. Among them were the International Arctic Research Center, Geophysical Institute, College of Fisheries and Ocean Sciences, Alaska Center for Energy and Power, Alaska Satellite Facility, Institute of Arctic Biology and many more. The Fairbanks office of the National Weather Service, located in UAF's Akasofu Building, also participated.
There was something for almost everyone: experiencing Toolik Field Station's tundra through virtual reality goggles, painting an oyster shell, powering a light bulb with your own energy, learning about different types of ice and how changing ice can influence our lives. And much more.
Readership
69,779
Social Amplification
40
View full article analysis
Endless Mountains' gymnast commits to University of Alaska
Published Jun 17, 2023 by LOGAN HILL
It's often been said that sports can take you places.
For Endless Mountains Gymnastics' Maribelle Albert, gymnastics has done just that.
Having just completed her high school studies, Albert will continue her gymnastics career at the college level, heading to the University of Alaska following a gap year.
Readership
20,297
Social Amplification
0
View full article analysis
Opinion: Embarking on a quest for clean energy
Published Jun 17, 2023 by Gwen Holdmann, Alaska Beacon
So, what does this mean for Alaska? Hydroelectric power may be as close as we ever get to perpetual motion, with the sun doing all the work of moving water from a low elevation to a higher one in the form of rain or snowfall. And hydro that has a light environmental footprint – like the dozens of well-designed, run of river systems in Alaska – is really tough to beat.
But just like any form of energy, the cost is very contextual and hydropower does not necessarily equate to cheap power. Now that the environmental impacts are more fully understood, permitting and costs are significantly higher than they were when the Grand Coulee Dam was constructed. This also means the potential for litigation and licensing delays is high for new projects. And, there are unknowns around construction costs, inflation, and current labor markets.
Looking back on the unparalleled advances of the 20th century, when societies advanced from technologies and constructs that were still broadly familiar to our ancestors of 1,000 years ago to the high-tech, electrified, and fundamentally transformed society of the early 21 century, what themes and lessons emerge? Here are my five basic takeaways:
The cost of paid-off hydro is hard to beat.
Environmentally sustainable hydro is something we have learned how to do.
Renewables like wind and solar are not going away and have real value in the energy matrix.
In the time scales we are dealing with – decades – still emerging technologies merit consideration. Nuclear, tidal, and others have the potential to be just as disruptive as wind and solar have been. Someday. Maybe.
No one has a crystal ball. Preserving optionality, flexibility, and diversity in supply is a smart strategy given future uncertainties. In other words, it is better to curate a portfolio of options rather than place a straight bet on any single technology.
Readership
21,950
Social Amplification
0
View full article analysis
UAF Geophysical team looks for clues to Mt. Edgecumbe's next eruption
Published Jun 17, 2023 by Robert Woolsey, KCAW
While no eruption is imminent, scientists from the Alaska Geophysical Institute in Fairbanks recently spent a few days on the flanks of the Mt. Edgecumbe crater, and on surrounding beaches, collecting information on surface temperatures and gasses which they hope sheds light on what's brewing beneath the surface.
Girona and Puleio are two of the six members of the team from the Alaska Geophysical Institute studying gas emissions on Mt. Edgecumbe. The project is funded by NASA, as part of a program for early career scientists. They're tackling the problem on two fronts: in the air, and on the land – or better said, in the land.

Readership
7,498
Social Amplification
0
View full article analysis
Cold science with the IceCube EPSCoR Initiative
Published Jun 16, 2023 by Lori Walsh, Ari Jungemann
South Dakota School of Mines and Technology is hosting the third annual IceCube EPSCoR Initiative undergraduate summer program.
During this program at Mines, faculty are presenting on some of the mysteries at the frontiers of astrophysics as well as demonstrating the techniques used to perform data analysis.
Thanks to this summer program, this cohort of undergraduate physics researchers will be well-positioned to make seminal contributions to IceCube in the upcoming academic year, and beyond.
Professor Katherine Rawlins, of the University of Alaska Anchorage, is an astroparticle physicist who specializes in high-energy neutrino detection and very large volume neutrino detector calibration. She is also the Level 2 lead for Calibration and Characterization in the IceCube Upgrade & the Co-Convener of the IceCube Calibration Working Group.
Readership
44,564
Social Amplification
0
View full article analysis
Study shows ancient Alaskans were freshwater fishers
Published Jun 16, 2023 by Scienmag
A scientific team led by University of Alaska Fairbanks researchers has discovered the earliest-known evidence of freshwater fishing by ancient people in the Americas.
The research offers a glimpse at how early humans used a changing landscape and could offer insight for modern people facing similar changes.
"We are looking at humans as ecologists do, as biologists do," said Ben Potter, a UAF anthropology professor and co-lead author of the paper. "Even very early on, they are able to adapt to changing conditions."
The study, published recently in the journal Science Advances, shows that people living between 13,000 and 11,500 years ago in what is now Interior Alaska relied on freshwater fish like burbot, whitefish and pike for food. The study builds on earlier UAF findings that documented salmon fishing by the same population of ancient humans.
Readership
16,543
Social Amplification
1
View full article analysis
| | |
| --- | --- |
| Fairbanks Daily News-Miner | |
Addressing the decline in salmon run numbers
Published Jun 16, 2023 by Staff Writer
Reports from the Alaska Department of Fish and Game, as well as from Indigenous peoples across our state and Canada, continue to expose disheartening record-low runs of chum and king salmon. The dwindling numbers for all salmon runs amount to an economic crisis for consumers and the fish industry, but are particularly devastating for Alaska and Canada Indigenous peoples whose traditional cultural and dietary staple are threatened.
The News-Miner therefore gives accolades the creation of a task force charged with deliberating possible solutions to bring back the once plentiful food source. Clearly, waiting and watching for the runs to return is no strategy at all while an increasing number of bans on subsistence fishing are imposed to try to restore the health of salmon populations. ADFG's most recent ban closes all salmon fishing in the Yukon River, including subsistence fishing. Not only do so many villages face continuing hardship in the absence of salmon in empty freezers, but a way of life that kept Indigenous families intact is clearly threatened.
The task force is made up of 19 experts appointed by the U.S. Secretary of Commerce in consultation with Gov. Mike Dunleavy. The task force includes Associate Professor Megan McPhee of the University of Alaska Fairbanks College of Fisheries and Ocean Sciences. Among the experts are senior members of ADFG, NOAA Fisheries, the Pacific States Salmon Commission, Native villages, the Alaska Native American Fish and Wildlife Society, and the fishing and aquaculture industry.
The Fairbanks Daily News-Miner applauds the creation of the emergency task force and trusts that its members can come up with solutions to reductions in salmon populations due to such causes as bycatch, overfishing, poaching, bacterial threats, rapid changes in environment and water temperatures, and unknown factors worthy of study.
Thus far, not even seasonal limits and wholesale closing of traditional fishing waters has stopped the decline of salmon in Alaska, Canada and the Lower 48 states.
We, however, see this as an opportunity to use the best minds and the best science to restore our state's salmon cycle. We are putting our faith in trust in the members of the task force to offer workable solutions.
Readership
69,779
Social Amplification
0
View full article analysis
Podcast explores Alaska's climate change through sound - KINY
Published Jun 16, 2023
In a new podcast series called "Ice and Fire," Soley, a University of Alaska Fairbanks alumna, takes listeners on an audio tour of climate change in Alaska, weaving together a place-based narrative from soundscapes and sonic textures intertwined with scientific and personal accounts.
Each episode defines a climate change concept and introduces Alaskans like glaciologists, long-time residents, and traditional Indigenous knowledge bearers.
Notable guests have included glaciologist Eric Petersen, Tlingit Indigenous science expert Judy Dax̱ootsú Ramos, and marine biology student Court Pegas.
Soley earned a master's degree through UAF's One Health program.
The podcast was inspired in part by the program's approach to studying health in the circumpolar North.
One Health is an approach to public policy and research that focuses on the ways that environmental, animal, and human health are interconnected.
"It's simple really — in order to optimize our health, we need to be aware of what's happening to other animals and the environment we all share," said Dr. Laurie Meythaler-Mullins, a veterinarian and fellow One Health alumna who is featured in "Acoustic Refuge."
"Ice and Fire" embodies this holistic outlook by examining how climate change affects environments and, by extension, the animals and humans living within them.
Readership
51,172
Social Amplification
1
View full article analysis
You are receiving this newsletter because someone in your organization wants to share company and industry news with you. If you don't find this newsletter relevant, you can unsubscribe from our newsletters