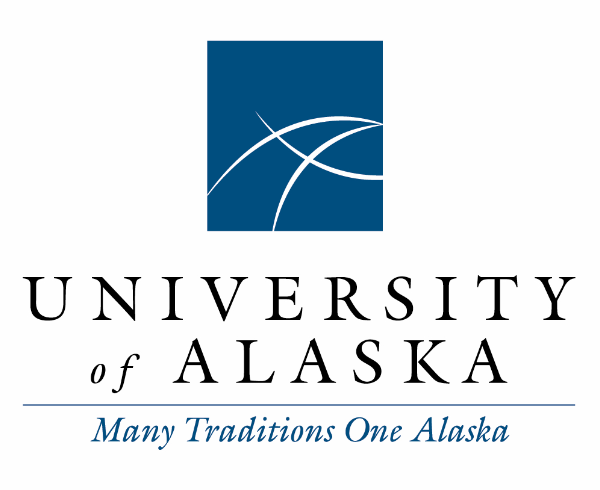 UA News for April 17, 2023
In today's news: DNA shed from polar bear feet are being used to identify individual bears from footprints; a new hangar to be built in Nenana will support additional drone testing for the Alaska Center for Unmanned Aircraft Integration; UAF's Don Hampton provides the simple explanation for the mysterious spiral in the sky this weekend - rocket engine exhaust; UAF alumna and author used research into pandemics, whaling and historical figures in writing her novel about Point Hope; Alaska blueberries are unique in their high levels of antioxidents; see photos from the UAS spring carnival; a UAF researcher used magnetic scanning to date a sample of ancient sea floor in a study that relates deep ocean temperatures to glacier melting; UAS has a number of events planned leading up to Earth Day (see article for full list); and the "State of Salmon" will be featured in the KPC College Showcase including panel discussions and presentations.
Email mmusick@alaska.edu to suggest people to add to this daily news summary.
Identifying polar bears by their footprints
Published Apr 17, 2023 by Ned Rozell
Scientists in northern Alaska are learning about polar bears by scraping snow samples from the tracks they leave behind.
That snow contains tiny flecks of the massive creatures — mostly cells shed from their foot pads. From the DNA within those cells, scientists have been able to identify individual polar bears.
Lisette Waits of the University of Idaho was in Fairbanks recently at an Alaska Chapter of the Wildlife Society meeting to talk about a wildlife-sampling method that does not include a helicopter, dart gun or handling of a drugged polar bear that can weigh as much as four NFL linemen.
In her genetics lab in Moscow, Idaho, Waits and her colleagues have processed melted snow skimmed from polar bear tracks in Utqiaġvik, Wainwright and Kaktovik. That broth includes some cells that have allowed scientists to get a DNA fingerprint of a particular polar bear.
Readership
27,390
Social Amplification
2
View full article analysis
| | |
| --- | --- |
| Fairbanks Daily News-Miner | |
New hangar will make Nenana a base for drone cargo testing
Published Apr 16, 2023 by Rod Boyce photo/UAF
Nenana's airport will be the site of a new 4,800-square-foot hangar for the Alaska Center for Unmanned Aircraft Systems Integration. The hangar will serve as a base for drone cargo test flights between Fairbanks and the small city 54 miles to the southwest.
The University of Alaska Board of Regents approved $3.3 million for the hangar on Feb. 24. ACUASI is a part of the University of Alaska Fairbanks Geophysical Institute.
ACUASI has been using the city-owned Nenana airport regularly for test flights and wants the city to become a part of an Interior drone testing hub. The airport does not have any available hangars.
Construction is expected to begin before June 30 and be complete in early fall. The university will lease land from the city.
"Having a hangar at Nenana will greatly expand our testing ability and increase our efficiency," ACUASI Deputy Director Nick Adkins said. "We thank the Board of Regents for their speedy approval of the project and the governor and Legislature for providing the funding."
Readership
107,825
Social Amplification
0
View full article analysis
Mysterious glowing spiral in the sky over Alaska draws questions, and a simple explanation
Published Apr 16, 2023 by Annie Berman
Don Hampton, a research associate professor at the University of Alaska Fairbanks Geophysical Institute, said by email Saturday that the spiral "appears to be rocket engine exhaust from a SpaceX Transporter-7 mission that launched on the Falcon 9 about three hours earlier in California."
"Water vapor in the exhaust from the second stage engine freezes and catches high-altitude sunlight, effectively glowing and creating this spiral galaxy of a display," Hampton wrote.
As the rocket gained altitude, "it did this pass-by over Alaska, stunning many night-watchers," he said.
Readership
860,011
Social Amplification
0
View full article analysis
The ancestry and activity that informed Alaska author Lily Tuzroyluke's celebrated debut novel
Published Apr 16, 2023 by David James
"I'm very lucky that there's been a lot of research about Point Hope," said Tuzroyluke, who strove to make her story as historically accurate as she could. She added that historic accounts of the region gave her insight into the minds of residents. "What I'm most interested in in these writings is they quote Inupiaq people."
Point Hope is the place Tuzroyluke calls home, even if she was born and raised in Anchorage and presently resides there. Her father was Inupiaq, born in the village, while her mother is Tlingit and Nisga'a. This heritage drove her academic pursuits when she attended the University of Alaska. "My first love was tribal government, and that was essentially my goal in going to school and getting a degree in justice," she said.
Tuzroyluke said her novel first began taking form in her mind 20 years ago, and its development tracked with her professional life. She was hired immediately out of college as wellness coordinator for the Skagway Traditional Council, and she initially set her story in the Southeast. This changed two years later, when she was named executive director for her tribe in Point Hope. When she made the diagonal move across the state, she took her story outline with her and found the setting she needed to bring it to life.
Readership
1,088,717
Social Amplification
276
View full article analysis
15 Unique Blueberry Varieties You Should Know About
Published Apr 15, 2023 by Holly Riddle
If you've ever wondered about the different types of blueberries, this is for you. Here are 15 unique varieties of blueberries you should be aware of.
Alaska blueberries, which are — you guessed it — blueberries grown wild in Alaska, stand out because of their health benefits. According to the University of Alaska Fairbanks Cooperative Extension Service, the average cultivated blueberry scores 24 in the "oxygen radical absorption capacity test," which basically is just a test to measure antioxidant content.
If a food scores more than a 40 on the test, it's deemed a high-antioxidant food. Wild blueberries score higher than cultivated blueberries on this test, for more antioxidant power, with an average score of 61. However, under this test, Alaska blueberries outrank even the wild blueberries that will grow wild in the lower 48 states, with a score of 76.
And just for future reference, if you're looking for the healthiest blueberries possible, one of the highest-ranking blueberries, according to the oxygen radical absorption capacity test, is the dwarf blueberry, with a score of 85. It's worth noting that these numbers evolve as the blueberries are processed, so you might even be able to tap into more antioxidant goodness if you eat Alaska blueberries processed in certain ways, such as when dried or turned into fruit leather.
Readership
4,715,985
Social Amplification
0
View full article analysis
UAS Spring Carnival: Photos
Published Apr 15, 2023
The Student Activities Board organized the University of Alaska Southeast's annual spring carnival that took place on Apr. 14.
The spring carnival is another event aimed at encouraging student engagement.
Free food, including fry bread, cotton candy, popcorn, lumpia, and pancit was available.
There was a variety of activities offered, including Dunk the Dean, ax-throwing, basketball, bean-bag toss, mini-triathlons, fish bowl games, tarot card readings, and more.
Readership
56,463
Social Amplification
0
View full article analysis
Paleomagnetism aids research on the Northern Hemisphere Glaciation
Published Apr 15, 2023
Ten years ago, a Chinese research vessel floating 2,700 miles off the coast of California reached 16,500 feet below the surface to retrieve a small piece of Pacific Ocean floor.
Researchers say a one-fifth-inch slice of that nodule, which measured 1 by 1.4 inches before it was sliced open for analysis, contains information about the relationship between deep Antarctic waters and the behavior of the Northern Hemisphere Glaciation.
That glacial period began approximately 2.7 million years ago.
The research was published Feb. 24 in the journal Science Advances. Associate research professor Gunther Kletetschka at the University of Alaska Fairbanks Geophysical Institute is among the 11 contributors.
Kletetschka used a high-resolution magnetic scanner in the UAF Reichardt Building to analyze the slice of the marine ferromanganese nodule.
"Through magnetic scanning, we found that the age of this nodule is about 4.7 million years," he said.
Readership
43,267
Social Amplification
0
View full article analysis
UAS Earth Day events
Published Apr 14, 2023
The University of Alaska Southeast (UAS) is celebrating Earth Day with a series of events this week leading up to Earth Day on Saturday, Apr. 22. Events are led by the UAS Sustainability Committee.
Readership
56,463
Social Amplification
0
View full article analysis
Beyond counting fish
Published Apr 14, 2023 by Jacob Dye
Salmon will be the topic of the next Kenai Peninsula College Showcase, hosted in partnership with Trout Unlimited Alaska at the university on Wednesday, starting at 5 p.m.
Called "State of the Salmon" the event will feature both a presentation by Associate Professor Dr. Peter Westley from the University of Alaska Fairbanks and a panel discussion featuring Westley, Cook Inletkeeper Science Director Sue Mauger and Department of Fish and Game Biologist Adam Reimer.
Westley said Friday that the discussion would center on pressing issues facing salmon, as well as the ongoing research to understand those issues.
Some of the information shared, he said, would be to empower attendees to identify where they can find their own reliable information about what's going on with salmon.
Contrast will be drawn between locations like Bristol Bay — which Westley said is experiencing record-breaking runs — to areas like the Yukon that are in collapse.
The University of Alaska, Westley said, is focused on research. That means he brings a perspective different from that of the biologists at Fish and Game, who focus on monitoring and ensuring sustainability.
Readership
19,395
Social Amplification
1
View full article analysis
You are receiving this newsletter because someone in your organization wants to share company and industry news with you. If you don't find this newsletter relevant, you can unsubscribe from our newsletters