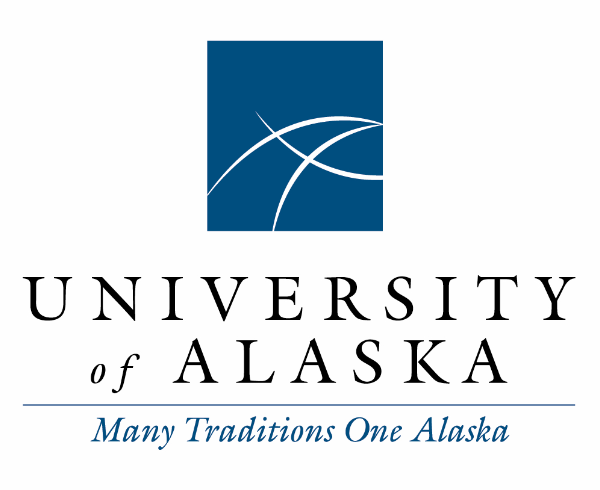 UA News for January 23, 2022
In today's news: UAF skiers Pulles and Kramer finished first and second in the 15-kilometer race at the World University Games; Ned Rozell lets readers know how to adjust their smart phone compasses for true (vs. magnetic ) north; UAF women's basketball falls to Western Oregon, remaining winless on the road; UAF men's basketball lost by just two points to Western Oregon; food safety is an important part of canning fish - the UAF Cooperative Extension recommends using a pressure cooker; the Ketchikan borough considers capping grant awards - but it won't affect UAS Ketchikan's testing program which is its largest grant recipient; the Science for Alaska series is launching its 31st year; the Anchorage Folk Festival returns to the UAA campus for its 34th year; recent drought in Southeast Alaska was warmer than past dry spells; and an interview with former UA art professor Garry Kaulitz about his six decades of print, painting and drawing work.
Email mmusick@alaska.edu to suggest people to add to this daily news summary.
| | |
| --- | --- |
| Fairbanks Daily News-Miner | |
UAF skiers Pulles and Kramer finish 1-2 at World University Games
Published Jan 23, 2023 by Porter Binks
The 2023 World University Games ended Sunday in Lake Placid, New York, with two Nanooks atop the medal stand.
University of Alaska Fairbanks skiing teammates Mariel Pulles of Estonia and Kendall Kramer of the United States crossed the finish line 0.4 seconds apart in the 15-kilometer Mass Start race, earning gold and silver medals, respectively.
Pulles clocked 39 minutes, 38.4 seconds, while Kramer crossed the line in 39:38.8.
"I was looking back quite a bit," said Kramer, a West Valley High School graduate who led for much of the race. "I knew that they would gain on me on the downhills. I wasn't too worried about it because my skis are really good. So I wasn't worried about drafting or anything. I saw that Mariel was gaining, but it was really impressive that she caught up to me."
Readership
76,422
Social Amplification
0
View full article analysis
Magnetic declination and finding the moon - Alaska Native News
Published Jan 22, 2023 by Ned Rozell
The difference between magnetic north and true north is known as degrees of declination.
The Fairbanks declination I set on my works-with-no-battery handheld compass in 2003 adjusted for a geographic north reading that was 24 degrees west of magnetic north. If I were to find that compass in my closet today, I would need to change the declination by twisting a disc within its face. True north in Fairbanks is now just 16 degrees west of magnetic north.
Some places, like anywhere near the Mississippi River (which coincidentally runs the same direction as a magnetic-field line), are currently at about zero degrees declination. True north in Anchorage is now 15 degrees west of magnetic north, in Juneau is 18 degrees west, and in Nome is 3 degrees west.
To adjust for that declination, smartphone users need only to open the settings for their digital compass. There will be a switch (the iPhone's says "Use True North") that automatically calibrates to wherever you are on the planet.
Readership
12,962
Social Amplification
0
View full article analysis
| | |
| --- | --- |
| Fairbanks Daily News-Miner | |
Western Oregon pulls away from Nanook women with big second quarter
Published Jan 22, 2023 by Olivia Olsen
The University of Alaska Fairbanks women's basketball team remains winless on the road following an 81-67 loss at Western Oregon University in Monmouth, Oregon, on Saturday.
The Nanooks (4-12 overall, 1-8 GNAC) were plagued by turnovers and poor shooting early on — particularly in the second quarter when they were just 2 for 13 from the field including 0 for 5 from 3-point range.
UAF had just one basket in the first seven minutes of play, when Emma McKenney sunk a 3-pointer at the 2:55 mark. The Wolves (8-9, 2-7) grew their lead to nine until the Nanooks fought back with a 7-0 run to take a 13-12 lead.
But Western Oregon again shut down the Nanooks' offense in the second period, taking a 42-29 lead into the half and stretching their advantage to as many as 19 points after intermission.
Readership
76,422
Social Amplification
0
View full article analysis
| | |
| --- | --- |
| Fairbanks Daily News-Miner | |
UAF men lose close one on the road at Western Oregon
Published Jan 22, 2023 by Olivia Olsen
Trailing by two with six seconds to play, Alaska Fairbanks guard Abdullahi Mohamed missed a layup and Jordan Kanoe wasn't able to connect on the follow shot as Western Oregon escaped with a 61-59 win in Monmouth, Oregon on Saturday.
The Nanooks (7-10 overall, 1-7 GNAC) held a lead of six at 29-23 before the Wolves closed out the first period with a 3-pointer by Carson Frincke and a layup by Cameron Benzel to trim the UAF lead to one at 29-28.
But last tied at 39-39 on a Mohammed layup with 14:01 to play, Western Oregon (7-9, 4-5) went on a 13-5 run over the next six minutes and never relinquished the lead.
Readership
76,422
Social Amplification
0
View full article analysis
Can You Make Your Own Canned Fish?
Published Jan 22, 2023
The good news, you can certainly make your own canned fish. Although canned fish makes for a convenient, ready-to-eat and long-lasting ingredient, it's critical to practice food safety when it comes to canning your own fish. Because fish can be a "significant source of food poisoning," per South Dakota State University, taking appropriate measures to eliminate the risk of illness is the most important part of canning fish. Contrary to popular opinion, you should never use some instant pots for canning.
According to the University of Alaska Fairbanks, a pressure canner is required to safely can fish. You should remove the head, tail, fins, and scales before chopping the fish into small pieces and placing in a jar with an inch of vacant space at the top of the jar. Adding a liquid to the container is not necessary. Once you place the jars in the pressure canner, Simply Canning says a pint of fish will take one hour and 40 minutes to complete but you should lengthen your canning time if you are over 1,000 feet above sea level. So go ahead, start canning!
Readership
212,382,942
Social Amplification
0
View full article analysis
Borough considers grant cap | Local News | ketchikandailynews.com
Published Jan 21, 2023 by SAM STOCKBRIDGE Daily News Staff Writer
The recommendation to cap grant awards at 25% of the applicant's annual operating budget was made by Assembly Member Jaimie Palmer. Palmer, who last year sat on the committee that evaluated the grants, said the committee had to weigh the applicants' self-sufficiency in deciding on grant awards.
In addition to that cap, McQuerry proposed capping individual grant awards at $25,000.
Together, the Assembly supported both caps, seeing them as a way to prevent grant requests from larger organizations from getting too big while also ensuring that smaller and newer organizations look to funding sources beyond the borough.
But the $25,000 cap won't affect the $60,000 that the grant program disburses for the University of Alaska Southeast's testing program, the borough's largest grant recipient. Staff explained earlier in the meeting that they have been interested in funding that program through an annual borough contract, rather than a grant. The Assembly expressed support for that approach.
On Friday, Amylon said the borough has been in touch with UAS staff to make that change ahead of the start of this year's grant application process.
Beyond the UAS grant, had the $25,000 cap been enacted during last year's grant process, it would have affected three of the 22 grants awarded. First City Homeless Services and Rendezvous Senior Day Services both applied for and received $30,000, while the Ketchikan Reentry Coalition applied for and received $26,250.
Readership
5,983
Social Amplification
0
View full article analysis
31st annual Science for Alaska talks and outreach events announced
Published Jan 21, 2023
The University of Alaska Fairbanks Geophysical Institute will host free public talks about tracking space debris, fostering education using the outdoors, new techniques for understanding aurora, the 1964 Great Alaska Earthquake, and climate change and its effects on Alaska's wildlife.
For over 30 years, the Geophysical Institute has hosted the Science for Alaska talk series as one of its largest public outreach efforts. The series brings information about current research to Alaskans from scientists with expertise across the state.
New this year, Science for Alaska is offering free outreach events and K-12 science activities prior to the spring talk series.
Readership
38,816
Social Amplification
0
View full article analysis
34th annual Anchorage Folk Festival celebrates return of live performances
Published Jan 21, 2023 by Rhonda McBride, KNBA - Anchorage
The folk festival, though, is best known for showcasing local groups on its main stage at the Wendy Williamson Auditorium on the University of Alaska Anchorage campus. There are performances on Friday, Saturday and Sunday, for both this weekend and the next.
The festival also features jam sessions in the lobby, workshops taught by both locals and guest artists, dances and other community events.
Readership
262,508
Social Amplification
1
View full article analysis
A warming climate is changing how drought plays out in Southeast Alaska
Published Jan 21, 2023 by Anna Canny, KTOO
By 2019, the U.S. Drought Monitor had declared an extreme drought across the region. Rick Thoman, a climate scientist with the University of Alaska Fairbanks, says dry spells are not abnormal, even in a temperate rainforest. But the drought from 2016 to 2019 was unique.
"This was a warm, dry drought. And that is very different," he said. "Droughts from the '50s, from the '70s, even into the early '80s — they were cold, dry droughts. And that matters a lot."
Though there have been warmer droughts and drier droughts in the past, the region's longest droughts on record have often been accompanied by below-average temperatures. With 2016, Southeast's warmest year on record, that changed.
In a new retrospective report, Thoman and collaborators at the National Oceanic and Atmospheric Association examine the impacts of the 2016-2019 drought in the context of past droughts and future climate projections.
Readership
142,058
Social Amplification
33
View full article analysis
State of Art: Looking back at 60 years of artist Garry Kaulitz's work
Published Jan 20, 2023 by Ammon Swenson, Alaska Public Media
This week on State of Art we hear about artist Garry Kaulitz's retrospective at the International Gallery of Contemporary Art. Kaulitz worked as a professor at the University of Alaska where he taught printmaking and his works have been featured in hundreds of exhibitions.
The show features a diverse range of prints, paintings and drawings spanning six decades with a concurrent exhibition in Kaulitz's adopted home of Cuenca, Ecuador. The works will be on display at IGCA through January 27. We're joined by Kaulitz's friend and agent Bob Curtis Johnson to talk about Kaulitz's life in Ecuador, his work, and more.
Readership
262,508
Social Amplification
0
View full article analysis
You are receiving this newsletter because someone in your organization wants to share company and industry news with you. If you don't find this newsletter relevant, you can unsubscribe from our newsletters