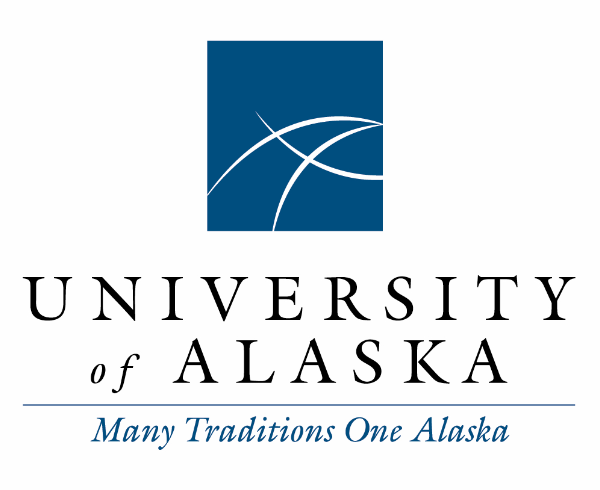 UA News for September 29, 2023
In today's news: a UAF graduate student researcher has found that warmer, lower-PH water increases stress in Alaskan limpets, and early research indicates that crabs have similar reactions to these conditions which are part of a worst-case climate-warming scenario; four drone companies have received authorization for beyond visual line of site operations while other companies are working with ACUASI on similar authorization projects; after winning the first set, the UAF Nanook volleyball team fell to Seattle Pacific in four sets; UAF's Starvation Gulch celebrated 100 years of the fall tradition this weekend; the UA Museum of the North is assisting in the repatriation of remains removed by the late Olaus Murie; and a UAA dance and anthropology alumna has been selected to participate in the 3rd Annual Native American Unscripted Workshop.
Email mmusick@alaska.edu to suggest people to add to this daily news summary.
| | |
| --- | --- |
| ECO Environment Coastal Offshore | |
Limpets, Crabs Stressed by Higher Temperatures, Lower Acidity
Published Sep 29, 2023 by ECO
Warmer, more acidified water increases stress in a species of limpet in Alaska's Kachemak Bay, a University of Alaska Fairbanks graduate student has found.
Shelby Bacus' discovery, along with her ongoing study of Bering Sea crabs, adds to scientific understanding of how much environmental change marine species can tolerate.
In a recently published paper, Bacus and associate professor Amanda Kelley, both at the UAF College of Fisheries and Ocean Sciences, described the responses of Pacific plate limpets to temperatures and pH levels matching a future worst-case climate warming scenario.
In Bacus' experiments, the limpets showed increased cortisol levels and metabolic rates—both signs of stress—when exposed to increased temperatures and lowered pH levels. Increased stress makes it more difficult for organisms to maintain normal functions, growth, or reproduction.
Bacus is now studying the effects of temperature and pH on Tanner and snow crabs in the Bering Sea. Both species have supported large commercial fisheries. The Bering Sea snow crab fishery closed for the first time last fall following a massive snow crab die-off event. The Tanner crab fishery has since reopened in some sections but remains closed in others.
Although her crab research is not yet complete, Bacus is observing similar responses in metabolic stress to that of the snails and limpets. Warmer temperatures and lower pH appear to have mixed effects on Tanner crab growth rates. Snow crabs, however, were highly vulnerable to the combination of increased heat and decreased pH in her experiments, she found.
Readership
8,198
Social Amplification
0
View full article analysis
BVLOS approval: These four drone companies now hold the coveted FAA authorization
Published Sep 29, 2023 by Sally French
The past month or so has been a big one for the state of American drones — and more specifically those that fly beyond the operator's line of sight (BVLOS). Since August 24, 2023, the Federal Aviation Administration (FAA) has granted BVLOS approval to four companies, allowing them to operate select drones without a visual observer watching the drone's every move.
Two of the companies, Zipline and UPS Flight Forward, intend to use its BVLOS approvals to conduct drone package deliveries. And to have two companies with such authorizations is a huge deal for the drone delivery industry, which has had its eyes on drone delivery for more than a decade now ever since stories of Tacocopters and Jeff Bezos's Amazon package delivery promises were told.
But for the past decade (and, well, longer) even the most advanced long-range drone deliveries in the U.S. have required visual observers who are stationed on the ground along a route. Their job is to watch the sky during long-range drone operations.
"This historic decision will help enable broad integration of autonomous aircraft into the U.S. national airspace and make commercial drone delivery scalable and affordable," according to a statement from Zipline around the BVLOS approval news.
Besides these four companies, there have been only a few other truly BVLOS operations in the U.S.
Examples of those include a project conducted through the Alaska Rural Remote Operations Work Plan (ARROW) Program under the Alaska Department of Transportation & Public Facilities. The ARROW Program was designed enable remote communities to use drones to conduct BVLOS missions that collect critical data, intended to be shared in a statewide GIS databased that will be used in response to natural and man-made disasters affecting critical infrastructure. That program leverages the existing FAA BEYOND Program (of which the University of Alaska-Fairbanks is a partner).
Readership
85,799
Social Amplification
0
View full article analysis
| | |
| --- | --- |
| Fairbanks Daily News-Miner | |
UAF volleyball falls short against No. 24 Seattle Pacific
Published Sep 29, 2023 by Gavin Struve
The Alaska Fairbanks volleyball team lost in four sets to No. 24 Seattle Pacific on Thursday, falling to 0-4 in conference play in the process. It was the Nanooks' first home game in nearly three weeks, coming on the tails of nearly two weeks on the road. "It was a long road trip, so really glad to be home," head coach Brian Scott said postgame. "Nice to be in front of our crowd and hear them cheering. I wish we would have given them a better show tonight." The 'Nooks got off to a hot start, winning the first set and nearly doing the same in a tightly contested second set.
UAF jumped to a 2-0 lead in the opening set with a block and ball hit out of bounds and extended that advantage to 5-1. The Nanooks went up by as many as six points as their opponents struggled to keep the ball in play in the early minutes of the match. However, the Falcons took their first lead at 14-13, with three kills from outside hitter Sarah Brachvogel in close succession.
A 4-0 run, featuring a pair of kills from pin hitter Lily Stewart, put UAF back ahead. However, Seattle Pacific went on a 6-1 run of its own to take control going into the latter stages of the set to go ahead 21-18. UAF won an extended rally with a kill from right-side hitter Ella Bines to trim its deficit to 23-21 and tied the game moments later. UAF went on to win the opening set, 26-24.
Readership
72,768
Social Amplification
0
View full article analysis
100 years of tradition
Published Sep 28, 2023 by Adrian Peterson Adrian Peterson
A time for gathering and belonging. One hundred years of tradition was celebrated at the University of Alaska Fairbanks (UAF) on Sept. 23, 2023, as Starvation Gulch reached the centennial milestone.
It all began in 1923, with a festival comprised of activities and a massive bonfire. The university was opened in 1917, "only six years after that Starvation Gulch started," said Dan White, the chancellor of UAF. According to Chancellor White, Charles Bunnel, the first president of the University of Alaska system, wanted a symbol for the passing of the torch of knowledge. Hence a bonfire began after the first student graduated in 1922 with the first celebration of the event a year later.
"This university started as a mining school, mining and ag and Starvation Gulch was a fictional town, fictional mining town in an imaginary place that kind of represented some of the challenges of the early miners," said Chancellor White. "So, the students built this town, Starvation Gulch is what they called the town and that would turn into the bonfire." Since then, the event has evolved into competitions and a time for students to bond with each other and their community.
Readership
39,104
Social Amplification
330
View full article analysis
Native remains taken by Olaus Murie eligible for repatriation
Published Sep 28, 2023 by Buckrail @ Lindsay
Human remains of native Alaskans taken by Olaus Murie in 1936 and found in a closet at the Teton Science School in 2021 are now logged and open for repatriation requests, according to a Federal Register notice.
The remains are currently being stored at the University of Alaska Fairbanks Museum of the North, Regional Archaeologist and Historic Preservation Officer for U.S Fish & Wildlife Service, Alaska Region (FWS Alaska), Jeremy M. Karchut confirmed in an email with Buckrail.
The FWS Alaska and the Department of the Interior, along with help from the University of Alaska Museum of the North and the Museum of the Aleutians, completed the inventory of the items discovered at Teton Science School, along with six other human remains collections taken from Kagamil Island, Carlisle Island and Ship Rock Island between 1936 and 1948. Remains from a total of 13 individuals and 148 funerary objects were inventoried.
Funerary objects include items like bones, kayak parts, pumice samples, hides, grass bundles, etc. and were placed "with or near an individual human remains at the time of death or later, as part of the death rite or ceremony."
Reuther explained that the repatriation process can take time, but the Museum of the North will provide support throughout.
"We are trying to confront the problems in our discipline and this is kind of one of those ways, by supporting repatriation respectfully," Reuther said.
Readership
161,303
Social Amplification
7
View full article analysis
Third Annual Native American Media Alliance (NAMA) Unscripted Workshop Selects Fellows
Published Sep 28, 2023 by Valerie Complex
The Native American Media Alliance has selected 7 participants for the 3rd Annual Native American Unscripted Workshop, a talent development program that aims to boost the careers of Native American filmmakers, journalists and media artists in the field of unscripted film and television.
The participants will take part in a five day intensive that will have them meet with executives from numerous networks and studios as well as experienced unscripted producers. The workshop will consist of group discussions and creative seminars that will culminate in a pitch panel at the conclusion of the workshop. Each selected participant will pitch a panel of creative executives and producers to spotlight their respective projects and unique voices. The five day total immersion workshop will be mentored and guided by veteran producers in non-fiction television. The Native American Unscripted Workshop was created to expand the amount of Native Americans working behind the camera, as a way to increase fair and accurate portrayals of Native Americans in media.
Priscilla Naunġaġiaq Hensley is a filmmaker, writer and artist focused on sharing and creating dynamic, connected work. By leaning into illuminating elements of culture, community and individual lives, her aim is to engage and entertain, making space for understanding. With family roots in Qikiktaġruk (Kotzebue) and Anchorage, AK, she carries Iñupiat and Settler heritage, reflecting the complexity of identity and history.
A senior in the Cinematic Arts & Technology program at the Institute of American Indian Arts, she was awarded a George R. R. Martin Literary Foundation scholarship for screenwriting. Hensley holds an Interdisciplinary BA in Dance and Anthropology from the University of Alaska Anchorage. Featured work includes the upcoming Navajo Police: Class 57 (HBO, Producer), WE UP: Indigenous Hip Hop of the Circumpolar North (Anchorage Museum, Co-Director), and the recent article Northern Beats, Righteous Rhymes (Inuit Art Quarterly).
Readership
12,107,833
Social Amplification
16
View full article analysis
You are receiving this newsletter because someone in your organization wants to share company and industry news with you. If you don't find this newsletter relevant, you can unsubscribe from our newsletters