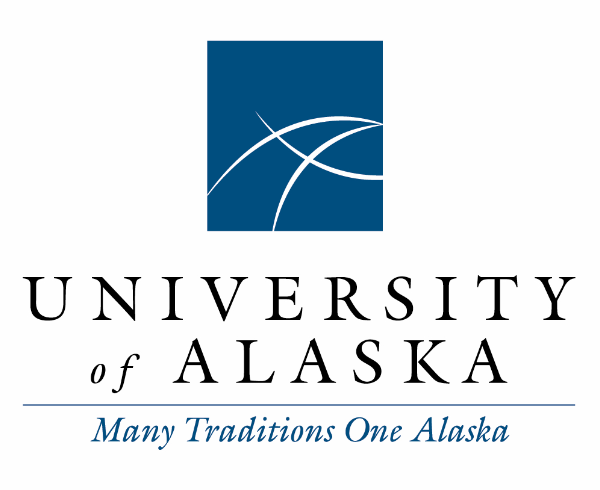 UA News for February 9, 2023
In today's news: a new report analyzes the paths of Alaskans who graduated high school in 2005 to see where they study, work and live as of 2021; former APRN broadcaster and UAF journalism professor Libby Casey is featured in an interview; UAA gymnast Rachel Decious is featured as the athlete of the week; UAF swimmer Payton Wojciechowicz placed second at the East Los Angeles College meet; a study co-authored by UAF's Patrick Druckenmiller tracks the use of the Arctic Refuge by caribou back more than 3,000 years; sunflower sea stars are being considered for an Endangered Species Act listing after sea star wasting syndrome has reduced the population 90%; and UAA students can look forward to affordable dental care through the UAA student Dental Clinic.
Email mmusick@alaska.edu to suggest people to add to this daily news summary.
Catching up: Researchers track 6,000 Alaskans' paths after their 2005 high school graduations
Published Feb 9, 2023
Nearly 18 years ago, about 6,000 young Alaskans left high school and launched into adulthood. Where did they end up?
Slightly half were still in Alaska as of 2021, but the percentage was much smaller for those who got college degrees outside of the state, according to an analysis by the Alaska Department of Labor and Workforce Development.
The report follows up on earlier reports published in 2012 and in 2017 in Alaska Economic Trends that analyzed the class of 2005's situations and movements five years after leaving high school. Together, the studies are part of a collaborative project of the Department of Labor and Workforce Development, the Alaska Department of Education and Early Development and the University of Alaska.
About three-quarters of those Alaskans who graduated from high school in 2005 chose to attend college at some point, and about a third wound up holding bachelor's or associate degrees by 2021, the newly published report said.
Of those class of 2005 members who earned two- or four-year college degrees within Alaska, 55% were still in the state in 2021, according to the findings. But those who got their degrees outside of Alaska, only 25% were living in the state by 2021, according to the findings.
Readership
38,816
Social Amplification
0
View full article analysis
Libby Casey: Pioneering Television Broadcasting at the Washington Post
Published Feb 9, 2023
Libby Casey is a television anchor, reporter, writer and a Pulitzer Prize winner. What's unique about her job is she anchors the streaming broadcasts of the Washington Post, one of the nation's top newspapers.
Casey is one of a handful of broadcast journalists ever to win the Pulitzer Prize. That honor nearly always goes to print journalists and very rarely to on-air talent.
Prior to joining The Washington Post in October, 2016, Casey was a national TV correspondent for the Al Jazeera America network, and a host and producer of C-SPAN's daily call-in show, Washington Journal.
She began her career in Alaska in public radio, and came to the nation's capital as Alaska Public Radio Network's Washington correspondent. She has taught radio journalism classes at the University of Alaska in Fairbanks.
Broadcast Beat's Frank Beacham interviewed Casey about her work at the Post.
Readership
6,010
Social Amplification
0
View full article analysis
| | |
| --- | --- |
| Latest Anchorage News RSS feed – Big News Network | |
Athlete of the Week: UAA Gymnast Rachel Decious
Published Feb 9, 2023 by Austin Sjong
University of Alaska Anchorage Gymnastics senior Rachel Decious ended her home career in style over the weekend by winning two individual events to help UAA to their first team win of the season.
Decious quite literally grew up a Seawolf, starting on the team as a freshman when she was 18 years old, and now the 22-year-old is a fifth-year senior captain on the team.
"I saw her you know from that baby freshman to now the fifth-year senior who's become a true leader. We have worked together on beam all five years and we see her score increase after year after year after year," UAA Gymnastics head coach Marie-Sophie Boggasch said.
In her last home meet, Decious won two individual events: the beam (her favorite event) with a score of 9.825, and the floor with a score of 9.850.
Readership
406,179
Social Amplification
0
View full article analysis
| | |
| --- | --- |
| Fairbanks Daily News-Miner | |
UAF's Wojciechowicz swims to silver in conference meet
Published Feb 9, 2023 by Olivia Olsen
University of Alaska Fairbanks sophomore Payton Wojciechowicz finished second in the 1,000-yard freestyle on the first day of the Pacific Collegiate Swimming and Diving Wednesday at East Los Angeles College.
Leading the field through the first 950 yards, Wojciechowicz wasn't able to hold off California State University-East Bay's Miya French in the final 50 yards. French took first in 10 minutes, 21.03 seconds while Wojciechowicz finished in 10:21.95.
Her time is better than the NCAA Div. II qualifying meet "B" standard of 10:24.51, meaning she will be considered for entry to the NCAA championships in March 8-11 in Indianapolis.
Readership
76,422
Social Amplification
0
View full article analysis
Study finds caribou have been using same Arctic calving grounds for 3,000 years
Published Feb 8, 2023 by Tech and Science Post
Caribou have been using the same Arctic calving grounds for more than 3,000 years, according to a new study by the University of Cincinnati. An epic migration leads caribou to same part of refuge to give birth every spring.
Female caribou shed their antlers within days of giving birth, leaving behind a record of their annual travels across Alaska and Canada's Yukon that persists on the cold tundra for hundreds or even thousands of years. Researchers recovered antlers that have sat undisturbed on the arctic tundra since the Bronze Age.
Whatever the reason, the antlers they leave behind provide a physical record of their epic yearly travels that researchers can unlock through isotopic analysis.
Caribou antlers, like those of elk, deer and moose, are made of fast-growing bone that the animals shed each year and regrow the following year.
"It is amazing to think that the oldest of the antlers found in our study were growing approximately the same time Homer was penning 'the Iliad' and 'the Odyssey,'" study co-author Patrick Druckenmiller said.
He is director of the University of Alaska Museum and professor of the Department of Geology and Geophysics at the University of Alaska Fairbanks. Eric Wald from the U.S. Fish and Wildlife Service also co-authored the study.
Readership
3,583
Social Amplification
0
View full article analysis
Diminished population of sunflower sea stars may get Endangered Species Act listing
Published Feb 8, 2023 by Yereth Rosen, Alaska Beacon
One of the biggest sea stars in the world has been devastated by a malady likened to an underwater "zombie apocalypse" and could soon be granted Endangered Species Act protection.
The National Oceanic and Atmospheric Administration is on the verge of a decision on an Endangered Species Act listing sought in a 2021 petition filed by an environmental group, the Center for Biological Diversity. The petition cites an approximately 90% loss of the animals since 2013.
While the most severe impacts have been in the southern parts of the range, sunflower sea stars' disappearance from Alaska waters has been profound. Prince William Sound and Kachemak Bay have been some of the places notably affected, said Brenda Konar, a marine biology professor with the University of Alaska Fairbanks.
"I used to see a ton of them while diving in Kachemak and they totally disappeared for a while," Konar said by email. "They are starting to make a patchy comeback but it is really slow."
Readership
144,862
Social Amplification
0
View full article analysis
UAA Dental Days
Published Feb 8, 2023 by Kyle Ivacic
UAA students can look forward to affordable dental care this semester. In an effort to provide more training for those in the university's dental hygiene program, students actively enrolled in classes will have the opportunity to make a $45 appointment with the UAA Dental Clinic.
Appointments will include a dental health screening, x-rays, and a cleaning by hygienists-in-training. Appointments are available every Monday from Feb. 6 to April 24.
Interested students should be aware of the 3 ½ hour time commitment associated with the initial evaluation. This time will be used as an intensive, hands-on training session for hygienists to go over the slew of evaluatory practices and techniques that are required for success in the field of dental hygiene.
Students requiring further treatment will be scheduled for subsequent appointments. Those receiving further treatment may have to pay an extra $15 dependent upon the scope of necessary procedures.
An appointment is required, and they can be scheduled for 8:30 a.m. or 12:45 p.m. At this time, there is no limit to the number of students who can sign up.
Readership
615
Social Amplification
0
View full article analysis
You are receiving this newsletter because someone in your organization wants to share company and industry news with you. If you don't find this newsletter relevant, you can unsubscribe from our newsletters