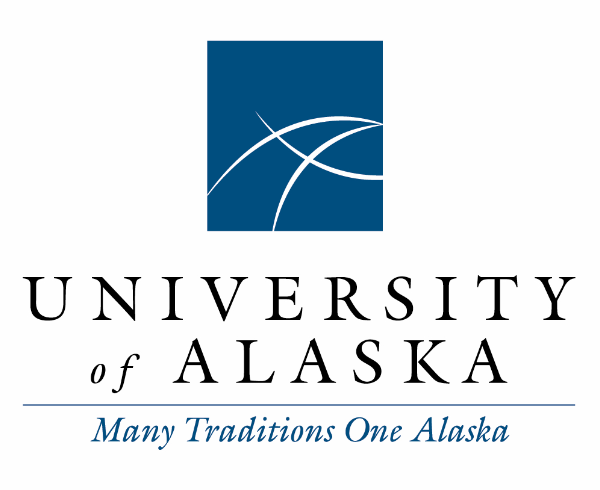 UA News for February 13, 2023
In today's news: Cathy Cahill, director of UAF's Alaska Center for UAS Integration (or ACUASI), provided an update on UAF's work in the drone industry to the Alaska House Transportation Committee; David James reviews a book on Black Lives in Alaska co-authored by UAA professor Ian Hartman; UAF swimmers placed second and fourth in the final day of the Pacific Coast Swim Conference Championships; a new study shows Greenland temperatures are at a 1000 year high; UAF Nanook hockey won it's fifth straight game on Friday; Dermot Cole writes an opinion piece about the impact of budget reductions and unstable scholarship funding on enrollment; a UAF researcher is joining a rowing team for a 4800 kilometer challenge raising funds for marine research; a portion of federal mariculture funding will go to the university for workforce training for the growing industry; and NASA is funding research on Arctic ground squirrels with a goal of developing ways to apply it to human space travel.
Email mmusick@alaska.edu to suggest people to add to this daily news summary.
| | |
| --- | --- |
| Fairbanks Daily News-Miner | |
Cahill briefs House committee on UAF drone program
Published Feb 13, 2023 by Jack Barnwell
The University of Alaska Fairbanks drone program sees endless skies ahead for the technology in the near future, according to its director.
Cathy Cahill, director of UAF's Alaska Center for UAS Integration (or ACUASI), provided a brief update to the Alaska House Transportation Committee Thursday.
"We are in this to improve the state and to get the state the biggest bang for its buck," Cahill said.
UAF was originally selected as one of seven test sites by the Federal Aviation Administration selected in December 2013 to help unmanned aviation systems into the national commercial air space.
Since the designation was awarded, Cahill said ACUASI has managed to soar at the head of the pack.
Cahill said ACUASI's main focus includes helping the FAA with safe integration of drones in national airspace, developing a new industry in Alaska and practical research and development.
"It is a burgeoning field and we really want to set up a drone industry in Alaska," Cahill said.
Readership
85,995
Social Amplification
0
View full article analysis
Book review: 'Black Lives in Alaska' provides a corrective to flimsy narrative of the state's race relations
Published Feb 12, 2023 by David James
Written by local historians Ian C. Hartman and David Reamer, the book takes a step toward providing greater exploration of the history, lives and legacy of Black Alaskans
"This book," authors Ian Hartman and David Reamer state in "Black Lives in Alaska," has "problematized the notion of Alaskan exceptionalism, whereby Alaskans perceive themselves as having charted a history independent of the nation writ large."
The specific history, as the title indicates, is of race relations on the Last Frontier. The narrative many Alaskans have quietly embraced is that the racial divides that have characterized the United States for centuries have been largely sidestepped by a population that consciously discarded anti-Black prejudices commonly found elsewhere in the country.
For Hartman and Reamer, that's not quite the case. Hartman, an associate professor and department chair with the History Department at the University of Alaska Anchorage, and Reamer, an independent historian who regularly contributes to the Anchorage Daily News, instead argue — quite persuasively — that Alaska's history regarding race relations mostly mirrors the rest of the country, with some details and exceptions unique to the 49th state.
Black people have been in Alaska since before it was purchased from Russia, and they've contributed to our shared history ever since. The earliest arrivals were whalers, often escaped slaves who hired on to vessels that departed on voyages lasting years. For a man running from bondage, this meant decent pay upon return, as well as a lengthy absence from the country while slave hunters sought them. Added to this was the somewhat egalitarian nature of the whaling industry, one of the few areas of the 19th century economy where Black workers could advance themselves by merit.
Readership
897,574
Social Amplification
0
View full article analysis
| | |
| --- | --- |
| Fairbanks Daily News-Miner | |
Ruppert second, Wojeciechowicz fourth at PCSC for UAF swimmers
Published Feb 12, 2023 by Olivia Olsen
The University of Alaska Fairbanks swim team had its best night of the four-day meet Pacific Coast Swim Conference Championships Saturday with a second silver medal and a fourth-place finish.
Posting the Nanooks' second runner-up finish was sophomore Sophia Ruppert in the 200 butterfly.
Ruppert held an impressive lead throughout her swim until Morgan Kempfer of Biola University overtook her in the final 50 with a final time of 2:05.04. Ruppert's time of 2:05.97 was 0.93 seconds off her season-best NCAA "B" qualifying time from the fall.
The Nanooks' other silver medalist of the meet — sophomore Payton Wojeciechowicz — finished fourth in 1,650 freestyle with a time of 17:29.52.
Readership
78,683
Social Amplification
0
View full article analysis
Study shows Greenland temperatures at 1,000-year high
Published Feb 11, 2023 by Elizabeth Claire Alberts
In a new study published in Nature, they contend that the years between 2001 and 2011 were the warmest during this thousand-year period, and that the region is now 1.5°C warmer than the long-term average.
Andy Aschwanden, a glaciologist and climate scientist at the University of Alaska Fairbanks, who was not involved in the Nature study, calls the research "carefully crafted and scientifically sound," with findings that are "in line with other studies."
"This is the first representative temperature record for central and north Greenland covering 1,000 years up until 2011," Aschwanden said.
"Reconstructions from deep cores end in 1950 and the reconstruction resulting from the earlier North Greenland Traverse [core-sampling expedition] ends in 1995.
"However, many climate related records have been shattered since 1995, and this study clearly shows that central and north Greenland are no exception."
Readership
138,608
Social Amplification
0
View full article analysis
| | |
| --- | --- |
| Fairbanks Daily News-Miner | |
Nanooks keep NCAA hopes alive with 5-3 win at Long Island U.
Published Feb 11, 2023 by Alexis Friedman
The University of Alaska Fairbanks won its fifth straight hockey game Friday afternoon with a gutsy performance against the Long Island University Sharks in New York.
Trailing 2-1 midway through the first period, the Nanooks scored the next three goals and went on to claim a 5-3 victory in a game that featured at least 19 penalties, three game ejections and more than 70 minutes of time in the sin bin.
"I thought our guys played really well, but it was wild for the first two periods," Nanooks coach Erik Largen said in a telephone interview following the game.
"In the second period we killed off a 5-on-3, we had a goal disallowed, scored a big goal on the power play and then had seven straight minutes to try and kill off," Largen said. "It was probably the craziest period of hockey I've ever seen."
The Nanooks have won five straight games and 11 of their last 13 to improve to 16-9-2 on the season heading into today's rematch at the Northwell Health Ice Center in Brooklyn.
Readership
85,995
Social Amplification
0
View full article analysis
With Dunleavy forcing UA into a financial emergency four years ago, more Alaska students departed for stable alternatives Outside
Published Feb 11, 2023
Alaskans continue to pay a steep price for Dunleavy's needless budget cuts, vetoes and public statements disparaging Alaska's university. He and his staff claimed repeatedly that the state was spending too much on higher education, outlining his disastrous plan in this 2019 memo, a document notable for its false and misleading claims.
He added to the damage by temporarily blocking funds to support the Alaska Performance Scholarship program. Dunleavy sent a clear message to young people—Go to school Outside.
His actions forced the UA regents to declare a financial emergency. While faculty members who had better options headed for the doors, so did prospective students.
Public opposition to his budget was apparent when 10,000 people signed the recall petition on the first day in August 2019. Dunleavy backed off just a bit—he strong-armed the University of Alaska to agree to a $70 million budget cut over three years.
Four years later and Dunleavy portrays himself as a steadfast supporter of the university, which is far from the truth.
While he likes to talk about drones and mining, he is still refusing to support the university in his budget, which is all that counts.
The university's general fund budget eight years ago was $375 million. The UA regents are asking for $320 million for the next fiscal year, but Dunleavy has proposed $301 million.
The university is making its case to legislators for a higher budget, an effort made more difficult than it should be because the governor is on the sidelines.
UA says the money is needed to keep from falling behind.
Readership
5,243
Social Amplification
18
View full article analysis
SFU marine biologist rowing across the Atlantic to raise funds for ocean conservation
Published Feb 10, 2023 by Erin Brown-John
In December Côté and three other marine biologists will take part in one of the toughest races in the world— the Talisker Whisky Atlantic Challenge—to raise money for marine conservation charities.
The annual endurance race is designed to give up to 30 teams the opportunity to challenge themselves against Mother Nature through the experience of crossing the ocean in a rowing boat.
The team, including Chantale Bégin, an SFU alumnus from University of South Florida, Lauren Shea from University of British Columbia, and Noelle Helder from University of Alaska Fairbanks, will row their 28-foot ocean row boat, Emma, unsupported from La Gomera, Canary Islands to the Caribbean island of Antigua, a distance of more 4,800 kilometres that will take 40-60 days to complete.
The team, calling themselves Salty Science, represents three academic generations linked together through education and mentorship. Bégin completed her PhD in biology at SFU in 2012 under the supervision of Côté, and went on to work at University of South Florida, where she taught Helder and Shea. After the two youngest crew members signed onto the challenge, they reached out to mentor Bégin, who in turn, reached out to Côté.
"Those old relationships were reformed very quickly once we were on the boat," says Côté. "Everybody brings something unique to the team, so there's no hierarchy anymore. I'm going to learn a tremendous amount from my younger teammates."
The team is hoping to raise $500,000 for marine conservation organizations with strong education and outreach components to their work. This education, Côté says, is essential to help inspire more people to care about our oceans.
Readership
1,203,331
Social Amplification
0
View full article analysis
Work begins to build seaweed, shellfish farming industry
Published Feb 10, 2023 by Chilkat Valley
Organizers are creating programs to start using a $49 million federal grant and $15 million in matching funds to grow Alaska's shellfish and seaweed farming industry.
The money will go toward a statewide effort, though more permit applications were filed for new or expanded farms in Southeast than in any other region 2016 through 2022, according to state statistics.
Components of the Alaska Mariculture Cluster include $26 million for equipment and technical help for hatcheries and nurseries, explained Juliana Leggitt, project manager for the initiative. That effort will include developing ideas for expanding the industry to farm new species other than oysters, focusing on shellfish that are commercially viable.
The plan allocates $10.5 million for workforce training, partnering with the University of Alaska system on curriculum, and also developing training manuals for oyster and seaweed farming operations, Leggitt said.
Readership
3,840
Social Amplification
0
View full article analysis
NASA astronauts could hibernate on deep space missions thanks to arctic squirrels
Published Feb 10, 2023 by Tereza Pultarova
Researchers are studying hibernating Arctic ground squirrels with the goal of harnessing the benefits of this odd natural state to protect astronauts' health on long-duration space missions.
Hibernation is not just sleep. In fact, it's quite different from sleep. While we sleep, our brains fire up and become highly active; in hibernation, on the contrary, brain activity completely slows down. The body temperature of hibernating animals also drops, in some cases close to the freezing point, cells stop dividing and heart rate decreases to two beats per minute.
Yet, once it's time to wake up, hibernating animals bounce back to life without any substantial side effects. The same, however, can't be said about people who wake up from long-term medical comas, or even those who are bed-ridden for long periods of time. Such people, just like astronauts in microgravity, would suffer from a wide range of side effects that come from not actively using their bodies: Muscle loss, bone loss, organ degradation.
NASA is therefore looking into hibernation research with the aim of developing ways to induce hibernation in future space farers. Recently, the agency has awarded a grant to Kelly Drew, a professor of chemistry and biochemistry at the University of Alaska, Fairbanks, who has studied hibernating animals for more than two decades.
"This research could be used to help future missions, from the extreme of medically induced hibernation for long term space missions, protecting astronauts from cabin fever, ionizing radiation, and much more," NASA said in a statement. "It could also prove effective in preventing muscle and bone loss in zero gravity."
Readership
63,866,545
Social Amplification
0
View full article analysis
You are receiving this newsletter because someone in your organization wants to share company and industry news with you. If you don't find this newsletter relevant, you can unsubscribe from our newsletters