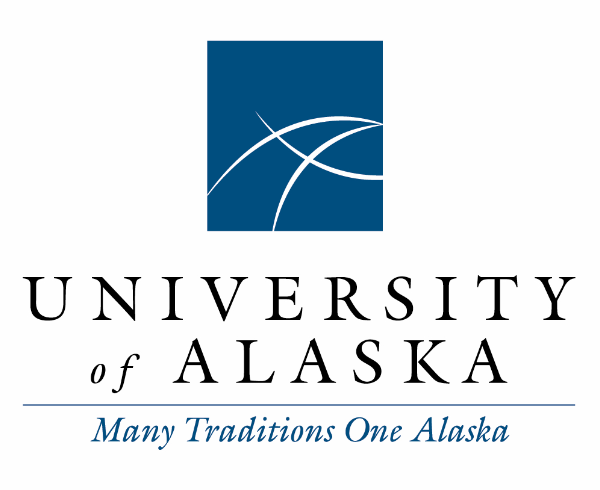 UA News for October 4, 2023
In today's news: for its first regular season hockey game the Nanooks will face #4 ranked University of Denver - a win would boost their chances for making nationals this year; the News-Miner editorial board is of the opinion that it is beneficial for UA to sell off some of its lands to support the university system - but to also protect the public interest; a hot exhibition hockey game by the Nanooks was briefly interrupted by a fire alarm; UAS is offering a community auto maintenance seminar on Saturday Oct. 14; researchers document a connection between snow cover and carbon emissions; a UAF student has returned to her ancestral home with goals of protecting the community from future impacts of climate change; and the UAA student paper takes a look at UAA's education program five years after it lost its initial licensure accreditation.
Email mmusick@alaska.edu to suggest people to add to this daily news summary.
| | |
| --- | --- |
| Fairbanks Daily News-Miner | |
Nanooks open regular season against #4/5 University of Denver
Published Oct 4, 2023 by Caleb Jones
The Nanooks are not easing their way into the upcoming season. An impending matchup against the No. 4 University of Denver Pioneers serves as their regular season opener at the Carlson Center. The two teams square off on Oct. 7 and 8 with a 5:07 p.m. start time. UAF and Denver split their two games last year.
The Nanooks start this season already gaining national attention as they received votes for the top 25 polls in the opening polls. Tournament aspirations abound for the squad after barely missing the cut last year with a 22-10-2 record. Many key contributors from that team return this year, especially on offense.
UAF returns 77% of goal and point production from a year ago. The two team leaders in points, Payton Matsui and Jonny Sorenson, both return after posting 28 apiece last year. Brady Risk returns after leading the team with 13 goals.
Wins over Denver would undoubtedly cement UAF as a top program in the country and serve as a potentially big resume booster come tournament selection time.
Readership
72,768
Social Amplification
0
View full article analysis
| | |
| --- | --- |
| Fairbanks Daily News-Miner | |
University of Alaska should sell lands but try to retain some public access
Published Oct 4, 2023
News-Miner opinion: As a land grant institution, the University of Alaska can and should sell its real estate holdings. It should, however, as a public institution, take steps, where necessary and appropriate, to ensure continued public access post-sales (trails easements, green space stipulations, covenants, etc.) or retain certain properties where appropriate and necessary to protect the public interest.
The University is entitled to a whopping 360,000 acres of federal land, and its request will be handled by the Department of Natural Resources, which decides if the selection is beneficial for Alaska. The right to this land goes all the way back to 1958 when the 85th Congress passed the Alaska Statehood Act providing for the admission of the then-new state into the Union. Additional legislation addressed how land transfers are handled.
The way this works is that UA Land Management is likely to be entitled to get ownership of selected lands it requests from the federal government's Bureau of Land Management. UA basically can sell parcels or lease them, and it can offer mineral rights and logging royalties for sale. There will be an opportunity for the public to voice an opinion on such sales. The Daily News-Miner believes the selling of lands makes good financial sense, but it also may be wise to retain acreage that might help the university some future rainy day.
The university's enrollment is booming, and many academic departments have well-deserved world class reputations. We feel that selling some land in the future to continue to have the best personnel, facilities and technology is necessary.
....
Progress and change are inevitable, and we at the Daily News-Miner would welcome the development of lands that bring economic opportunities to the state and the university.
Readership
72,768
Social Amplification
0
View full article analysis
Nooks hot start paused by fire alarm at the Carlson Center
Published Oct 4, 2023 by Alex Johnson
The Nanooks would kick off their season over the weekend on Saturday night with their exhibition game against the Vancouver Island Mariners, and the Interior's team would get busy early.
Forty-nine seconds is all it would take, as Arvils Bergmanis would find Chase Dubois sitting back post to slam home the first goal of Nooks' season.
Not even two minutes later, Brady Risk would find T.J. Lloyd, who took the space given, and scored goal two, going to the five hole with the back hand shot.
After that, the nooks would open the floodgates for opportunities and scoring chances, with all of the Nooks grabbing a shot on net by the end of the game.
The Nanook's jump out to a hot start in Saturday's game would be halted due to the fire alarm turning on in the Carlson Center, and resulted in the building being quickly evacuated between the second and third periods.
The evacuation would turn into the fastest, and most impromptu meet and greet, with both fans and players finding a bit of humor in the situation.After a few team and individual pictures, everyone who remained with hope of the game continuing would be allowed back into the Carlson Center after the all clear, to see the Nooks finish the off the game.
Readership
39,104
Social Amplification
0
View full article analysis
UAS offers auto maintenance tips
Published Oct 4, 2023 by KCAW News
UAS is offering a one-day seminar on basic auto maintenance as part of its community education programming. Christine Galiza, John Galiza, and Kristin Scotchmer joined KCAW's Brooke Schafer to discuss the UAS community education program and the basic auto maintenance class that will kick it off. Participants will learn how to change a tire, check and fill under-hood fluids, and change oil.
The class takes place Saturday, October 14 from 10 am to 12 pm at UAS. Participants can download the registration form at uas.alaska.edu/registrar or fill the form out in person at UAS. For questions, call or email Christine Galiza at acgaliza@alaska.edu or 907-747-7770.
Readership
6,679
Social Amplification
0
View full article analysis
Snowballing carbon emissions
Published Oct 3, 2023 by Alyssa Findlay
Claudia Czimczik from the University of California, Irvine, Jeffrey Welker from the University of Alaska and the University of Oulu, Finland, and colleagues investigated the impact of snow depth on carbon emissions from a tussock tundra site where an experiment increased snow cover over 25 years in Arctic Alaska. They find that the increased snow cover turned the site into a carbon source year round, making about four times more carbon accessible to microbial degradation — in particular older legacy carbon as determined by 14C ageing. Although the snow cover led to shrub expansion, which increased carbon uptake during the growing season, it also insulated soil temperatures during the winter, which amplified winter carbon losses. These results point to the potential for a positive feedback between snow cover and carbon emissions from the Arctic under warming.
Readership
15,424,718
Social Amplification
0
View full article analysis
A young leader fights for Yukon River salmon, her community – and herself
Published Oct 3, 2023
In August, MacKenzie Englishoe returned home to a place she's never actually lived.
Englishoe is 20 years old, a student at the University of Alaska Fairbanks. As summer waned, she packed her bags and boarded a nine-passenger plane for the hour-long flight to her mother's hometown: Gwichyaa Zhee, also known as Fort Yukon, a village of less than 500 people on the upper Yukon River. The plan is to move here permanently.
But Gwichyaa Zhee today is very different from the village she remembers visiting as a kid.
Life here used to revolve around salmon. The first kings would arrive in late June, swimming up the Yukon River from the Bering Sea to their spawning grounds. Chum salmon would follow in late summer. Both species had struggled for decades. But four years ago, the runs abruptly collapsed, with fewer fish than ever returning to the Yukon River. State and federal fishery managers have all but shut down fishing for communities like Gwichyaa Zhee ever since.
Researchers say climate change is driving the collapse, as warmer river and ocean water temperatures wreak havoc with the salmon's biology and prey species. Residents say it's made life here unrecognizable. For Englishoe, it means she can't participate in the very culture and traditions she came home to learn.
Every generation of her family before her has fished on this river. And now it's her turn and she can't.
"It's hard," she said. "I almost feel like I'm missing a part of myself."
This loss has fueled a sense of purpose. Englishoe said she feels a responsibility to help save her community from existential threats like climate change. She's become an advocate for climate justice and Indigenous rights. She serves as an Arctic Youth Ambassador, a program through the U.S. Fish and Wildlife Service that helps young Alaskans spread awareness about challenges in their communities. This spring she was chosen as an Emerging Leader for the Tanana Chiefs Conference.
She's particularly focused on fighting for more Alaska Native control over fishery management.
Readership
451,111
Social Amplification
23
View full article analysis
UAA's education program five years later
Published Oct 3, 2023 by Hannah Dillon
UAA's School of Education has seen many obstacles in recent years, but it still exists. Due to the demand for new teachers in the state of Alaska, UAA has seen a large uptick of education degree seekers.
In 2018, UAA's school of education lost its initial licensure accreditation from the Council for the Accreditation of Educator Preparation. Initial licensure accreditation is a certification necessary for becoming a P-12 educator.
This meant that UAA lost accreditation for some of its base education programs such as the Elementary Bachelor of Arts.
The aftermath of the accreditation revocation made it difficult or impossible for new students to seek cartain education degrees at UAA.
Programs like Early Childhood Special Education and Master of Education in Teaching and Learning were not affected – those are programs affiliated with advanced licensure.
UAA still has their advanced licensure accreditation, which allows students who have already received initial licensure to continue some programs.
UAA still has accreditation on advanced programs, but initial licensure will not be renewed until 2028.
Readership
742
Social Amplification
0
View full article analysis
You are receiving this newsletter because someone in your organization wants to share company and industry news with you. If you don't find this newsletter relevant, you can unsubscribe from our newsletters