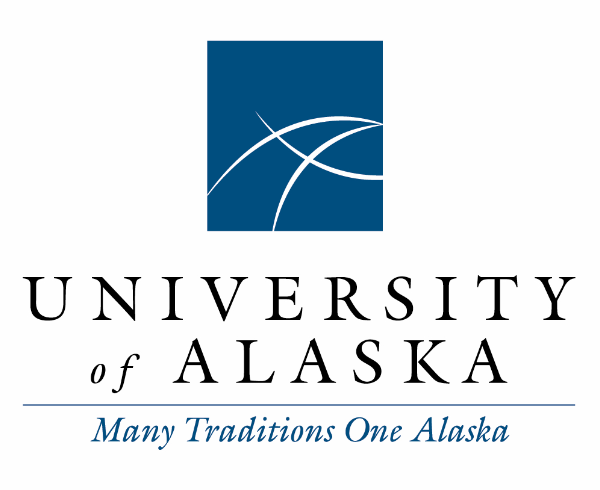 UA News for February 10, 2023
In today's news: Reuters international news agency distributed information to combat rampant HAARP conspiracy theories following the devastating earthquakes in Turkey and Syria; the series Black in Alaska features UAF alumna/teacher/doctoral student Brianna Gray about her experiences in Alaska; the UAF swimming team continues to compete in the Pacific Coast Swimming Conference championship meet; SeaAlaska Heritage Institute is expanding funding for Indigenous language education to additional grade school classrooms; and Alaska lawmakers are considering changes to the Alaska Performance Scholarship to increase eligibility across the state.
Email mmusick@alaska.edu to suggest people to add to this daily news summary.
Fact Check-Earthquake in Turkey was not a HAARP operation
Published Feb 10, 2023 by Reuters Fact Check
The recent earthquake in Turkey was not caused by a former U.S. military program called High-frequency Active Auroral Research Program (HAARP), experts told Reuters, and HAARP does not have weather modification capabilities that cause earthquakes, contrary to claims circulating on social media.
On Monday Feb. 6, huge earthquakes struck Turkey and Syria, with a death toll that has reached more than 21,000 as of Friday (here).
Misinformation often spreads online after a catastrophe strikes and can include false images of the aftermath or misleading narratives on rescue efforts.
Readership
43,880,293
Social Amplification
27
View full article analysis
Brianna Gray: 'I just choose to be me'
Published Feb 10, 2023 by Guest Commentary
Brianna participates in several community boards, focusing on Indigenous organizations and groups that work with people who are experiencing homelessness or food insecurity. She's a school administrator and teaches at the University of Alaska Fairbanks. She's even gone back to school to get a doctoral degree in organizational psychology focusing on competency frameworks in Alaska Native nonprofit organizations.
"I think it's important that when we say, 'Education is important, we need to get these skills,' (we identify) what are those common skillsets that you actually need to be successful in a leadership position."
Readership
7,381
Social Amplification
0
View full article analysis
| | |
| --- | --- |
| Fairbanks Daily News-Miner | |
Ali Pecore shines brightest among UAF swimmers on Day 2 at conference meet
Published Feb 10, 2023 by Olivia Olsen
Ali Pecore stood out for the University of Alaska Fairbanks on the second day of the Pacific Coast Swimming Conference championship meet Thursday at East Los Angeles College.
The sophomore made a valiant effort to help her team after being one of only two Nanooks to qualify for finals, finishing 16th in the preliminary heats of the 500-yard freestyle.
A last-minute change by coach Ksenia Gromova to the 200 free relay line-up to start the finals session, though, saw Pecore open the meet with a leg on that relay. The race was 15 minutes before she swam her second 500 of the day.
"We have had some amazing swims the last two days including seven lifetime bests," Gromova said in a text message to UAF Athletics media relations director Nate Pearsall. "Any time you have best times is always cause for celebration."
Competition will continue today with the 400 medley relay, 200 freestyle, 400 individual medley and 100 butterfly, 100 backstroke and 100 breast stroke.
Readership
78,683
Social Amplification
0
View full article analysis
A Lingít culture and language program for Juneau students is expanding to middle school
Published Feb 10, 2023 by Yvonne Krumrey, KTOO
University of Alaska Southeast Lingít language Professor X̱'unei Lance Twitchell said dual-language programs have proven effective with other Indigenous languages.
"Once they started using the language as a medium of education and said, 'We're not teaching the language anymore, we're teaching through the language,' then that really shifted things in terms of adult fluency levels, and especially children," he said.
Jamie Shanley, SHI's program manager for the language program, said the funding includes training for teachers to help make that possible.
"The grant is also providing some resources for the teachers to strengthen their language acquisition, such as immersion retreats where they go and spend several days together in a place and only speak and live in the language," Shanley said.
Twitchell said one barrier to dual-language programs is the fear that students won't be prepared for standardized testing. But those measurements don't serve language revitalization efforts, he said, and national standardized tests don't factor Indigenous language learning into their equations.
Readership
144,862
Social Amplification
0
View full article analysis
Alaska lawmakers work to lower barriers to eligibility for in-state scholarships
Published Feb 10, 2023 by Kavitha George, Alaska Public Media - Anchorage
A state-funded scholarship program to encourage students to stay in Alaska for college reported its lowest eligibility numbers last year since the program began in 2010.
The Alaska Performance Scholarship, or APS, is a merit-based program that funds post-secondary education for Alaska students attending school in-state. Students who take the scholarship are more likely to stay and build a career in Alaska than those who don't, according to a report released this month.
Lawmakers say that's a serious concern for a state suffering from outmigration and a shrinking labor pool.
"We know we have a workforce shortage. We know we want our students to stay in state. And this is a solution to that," said Rep. Andi Story, a Juneau Democrat.
Story has a bill moving through the legislature this session to make it easier for students to access the scholarship.
This year's APS outcomes report found that only 17% of the class of 2022 was eligible for the scholarship — the lowest rate since the program's inception.
In rural parts of the state, the eligibility rate is even lower — just 9% in western and northern Alaska.
"The number one barrier that students said was the requirement for the standardized test — an SAT or an ACT. And it especially appears to be affecting our rural students," said Sana Efird, executive director of the state Commission on Postsecondary Education, which administers the scholarship.
Readership
262,508
Social Amplification
0
View full article analysis
You are receiving this newsletter because someone in your organization wants to share company and industry news with you. If you don't find this newsletter relevant, you can unsubscribe from our newsletters